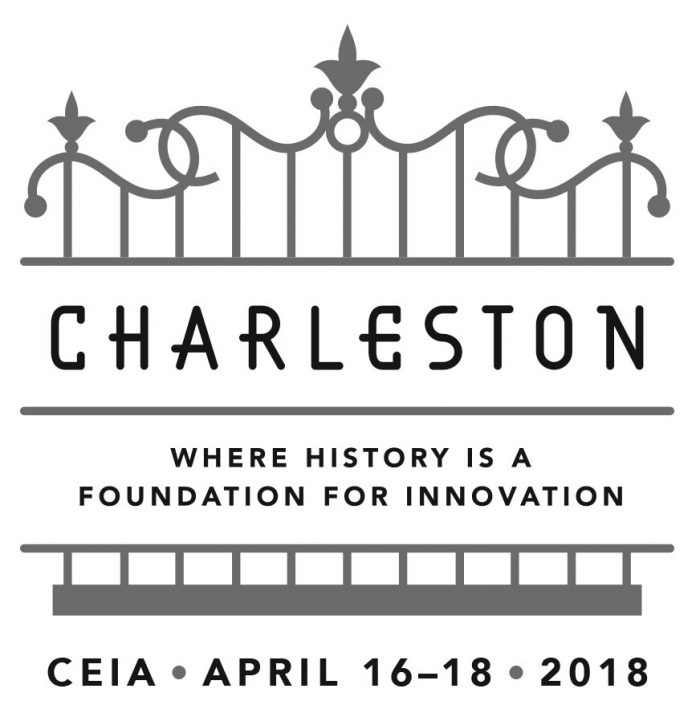 Please join us April 16-18, 2018 in Charleston, SC for the annual CEIA Conference. We have an outstanding program planned for your professional development. To register click here.
Cancellation/Refund Policy: All requests for refunds must be submitted in writing by February 1, 2018. No refunds will be issued after that date. A $100 refund fee will be charged on all cancellations. Refunds will be processed after the conference.
Special Accommodations & ASL Interpreters: If you require special accommodations to fully participate in this conference, please send a written description of your needs to info@ceiainc.org . We will need these requests by February 1, 2018.
Conference Fees: Member is defined as a paid 2018 member of CEIA. Conference Registration includes: ONE admission to conference general sessions and workshops, plus all meals noted on the agenda. Non-member rate includes ONE admission to conference general sessions and workshops, all meals noted on the agenda, and a promotional individual membership good through December 31, 2018 for new members only.
Full payment by check or credit card must accompany online conference registration. Sorry, no Purchase Orders. Do them internally and send the check to us with copy of online submission. MasterCard or VISA credit card payments only. Payment due by deadlines listed on registration form to secure rates.
Mail check to:
CEIA, Inc.
P.O. BOX 42506
Cincinnati, OH 45242
Questions: Contact the CEIA office at 513-793-2342 or info@ceiainc.org  Federal Tax ID # 23-702515
Click Here to view sample Registration Form. Note: Only Online registrations will be accepted.