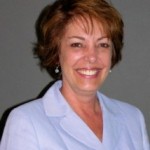 Current Dean Herman Schneider Award Recipient
Dean Herman Schneider Award
Educator of the Year
Peggy Harrier
Dean, Business Technologies Division
Cincinnati State Technical & Community College
Cincinnati, Ohio
At Cincinnati State Technical and Community College, Peggy Harrier is Dean for the Business Technologies Division, where she has management responsibilities for 50 fulltime faculty and staff, and over 150 adjunct instructors. She also supervises a mandatory co-op component for 20 majors.
Cincinnati State College maintains the largest co-op program among two year schools in the US and remains in the top ten of all co-op programs in the country. Cincinnati State averages 3,000 placements per year with over 700 co-op employers and 8,500 degree-seeking students. Having worked as a co-op coordinator early in her career at the college, she is also a tenured faculty member teaching Business Law, Ethics, Co-op Seminar and Professional Practices.
As a licensed Real Estate Broker, Peggy has experience in both industry and education. She earned a BA degree from St. Mary's College, Notre Dame, Indiana, as well as a Master of Education degree from Xavier University. She has been associated with Cincinnati State Technical and Community College since 1984.
Peggy's involvement with CEIA began in 1985 and continues to this day. She served as a regional representative in the late 1980s and returned to the CEIA Board in 2000 where she has served the Association as a board member the past 9 years. Accomplishments to note include, preparing and distributing national state of the profession survey, leading the reorganization efforts for the Journal of Cooperative Education and Internships, serving as President 2004-05 and chairing two conferences, including co-chairing the 2006 centennial celebration.
Peggy Harrier was instrumental in securing a collaborative agreement for the production of the Journal of Cooperative Education and Internships with WACE, NCCE and CAFCE. She also has initiated strategic partnerships with WACE and NCCE for projects being conducted in the field and has assisted CEIA with the development of a new, interactive website. Finally, Peggy is a CEIA National Academy trainer, specializing in quality improvement processes.
Peggy served on the Midwest Cooperative Education and Internship Association Board for 15 years. She was elected President in 1996-97 and was named Educator of the Year in 2002. She also was a member of the Ohio Cooperative Education Association Board from 1984 to 1991, serving as President in1989-90. The OCEA honored Peggy Harrier as their Educator of the Year in 1991.
Peggy Harrier has served the co-op and internship community for 25 years. Her success in developing strategic partnerships with NCCE, WACE and corporate partners such as Procter & Gamble, Walt Disney World, Cintas and Kroger, has demonstrated her ability to leverage these relationships to the benefit of all professionals in our community.
Ralph Tyler Award Current Recipient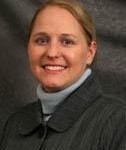 Ralph W. Tyler Award
Jessica L. Hurst
Assistant Professor, Department of Apparel, Educational Studies & Hospitality Management
Iowa State University
Ames, Iowa
Ralph Tyler Award Current Recipient
Ralph W. Tyler Award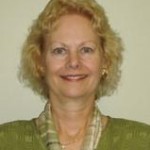 Linda K. Good
Professor, Department of Advertising, Public Relations &
Retailing
Michigan State University
East Lansing, Michigan
The Dynamics of Internships Increasing Conversion Rates:
Practical Implications for Retail-related Businesses.
Abstract
Employee turnover in retailing has always been high. Nevertheless, due to the abundant, young labor force in the United States, retailers experienced high turnover with minimal consequences, until now. Experts predict a labor shortage, due to retiring baby boomers and small number of the next generation entering the workforce. Yet, as the pool for entry-level employees shrinks, and the job market continues to get more and more competitive, retailers will need to revisit their current attraction/retention strategies quickly in order to effectively respond to this upcoming labor shortage.
One potentially viable strategy is for retailers to offer internship opportunities to college students. Internships allow both the intern and the company the opportunity to determine if the intern possesses the qualities necessary to adapt to the firm's culture. Converting good interns to full-time employees is becoming the preferred path to a permanent position within the firm; however, conversion rates within the retailing industry are lower than employers would like. Therefore, to assist retailers in finding ways to increase internship conversion rates, we studied interns' intent to accept a job offer upon successful completion of their internship program. Data were collected by partnering with companies and faculty from five other universities who have access to internship students. The survey instrument was online. A structural equation procedure was used to test a model of internship conversion. Findings indicate significant and positive path coefficients for most hypothesized paths. Findings will assist in the development of organizational strategies that can improve accuracy of internship conversion.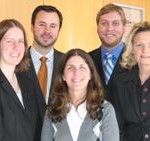 Current Best Practice Award Recipient
Best Practice Award
THE SHRIVER CENTER, University of Maryland-Baltimore County
Kerry Kidwell-Slak, Mike Oettel, Casey Miller, Michele Wolff, Christine Routzahn
The University of Maryland, Baltimore County (UMBC) established The Shriver Center in honor of Eunice Kennedy Shriver and Sargent Shriver in 1993. As part of its mission to effectively relate the talents and resources of the University to the needs of the community, The Shriver Center has developed highly regarded and effective experiential learning programs.
These core programs include: 1) a comprehensive academic Internship, Cooperative Education, and Research Program, 2) Lunch and Learn Career Series, 3) Shriver On the Road Field-trips to Worksites, and 4) a Student/Alumni Job Shadow Program. These four programs provide UMBC students with a comprehensive array of work-based learning opportunities.
The Internship, Co-op, and Research Program offers students opportunities to connect classroom knowledge to practical work experience in real-world settings. Each year, over 1,200 participating students are enrolled in a zero-credit, pass-fail practicum recorded on a student's permanent transcript that provides a record of the student's participation in a University sanctioned placement and enables The Shriver Center to evaluate the student's performance. The Center also hosts weekly Lunch and Learn Career Series to bring employers from organizations which hire interns to not only talk about careers within a specific industry, but also drive the importance of gaining work experience into the student body prior to graduation. Each semester, these panels draw over 300 students. Additionally, instead of bringing companies to campus, the Center takes students directly to employers through the Shriver on the Road Series. Each company visit includes a tour of the facility and a discussion about internship and career opportunities. The Student/Alumni Job Shadow Program was launched to get underclassmen excited about their majors and future careers through workplace visits with alumni.
The Shriver Center has a 15 year track record of success in coordinating nearly 18,000 intern, co-op, and service-learning arrangements for UMBC students. With the addition and expansion of its Career Panels, Shriver on the Road Visits, and Job Shadow program, The Shriver Center engages more students early on in their career to build excitement and participation in UMBC's core Intern, Co-op, and Research Program.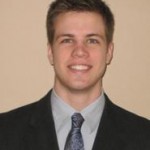 Current Cooperative Education Acheivement Award Recipient
Cooperative Education Achievement Award
Nathan Miller
Drexel University, Biological Sciences
Philadelphia, Pennsylvania
Employer: Children's Hospital of Philadelphia
Nathan Miller, a member of the Pennoni Honors College, is a Biological Sciences student pursuing a Bachelor of Science degree at the College of Arts and Sciences of Drexel University. While balancing a rigorous academic schedule, co-op and extra-curricular activities, Nathan has maintained a cumulative GPA of 3.77.
During his co-op, Nathan held the position of clinical coordinator in the "22q and You" Center within the Division of Human Genetics and Molecular Biology at the Children's Hospital of Philadelphia (CHOP). The "22q and You" Center provides multidisciplinary care for children from around the globe with a chromosome 22q11.2 deletion. This genetic disorder, one of the most prevalent birth disorders in the nation, affects approximately 1:4000 children. As clinical coordinator, Nathan's responsibilities included documenting patients' full medical history, which included pregnancy, birth, pediatric, medical, family, developmental, and educational, and then review this information with the Program Director to determine treatment order and patient priority. The position also required special interpersonal skills in addressing the needs of concerned families, while simultaneously balancing system limits to schedules requiring patients' access to as many as fifteen sub-specialists a week. It was reported by physicians and families alike, that Nathan performed all of these duties and responsibilities with aplomb. He was a consummate team player and an amazing patient advocate. Compliments streamed in on Nathan's behalf. Parents declared "not only did Nathan call me back in a timely fashion, but he was always pleasant and kind".
Nathan will receive his Bachelor of Science in Biological Sciences in June of 2009. He is one of two candidates accepted for the Early Assurance Program to study medicine at Drexel University College of Medicine. He aspires to become a reconstructive surgeon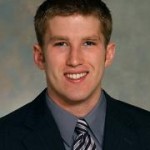 Current Internship Student Acheivement Award Recipient
Academic Internship Student Achievement Award
Anthony Goebel
University of Wisconsin- Osh Kosh, Marketing
Osh Kosh, Wisconsin
Employer: Green Bay Packers
In 2008, Anthony (Tony) Goebel was a marketing intern with the Green Bay Packers. He worked in a variety of areas including corporate sales, event planning, marketing, media relations, and game operations. Some highlights include:
Corporate Sales- He designed proposals for current and prospective clients and suggested new sponsorship ideas for events such as the new Packers Corporate Luncheon Series and Tundra Tailgate Zone. He used his creative and technical abilities to design a new contract system on the company intranet where all sponsorship contracts were finalized and signed.
Special Events- Tony coordinated a variety of special events including Draft Day, Fan Fest, Shareholders Meeting, Junior Power Pack Kids Clinic, Oneida Kids Clinic, and Training Camp.
Photo/Commercial Shoots- He was the first point of contact for various client TV commercial and photo shoots. The Packers were confident in his ability to represent the organization well with high-profile clients and Packers players/coaches.
Market Research- Without much on-the-job training, Tony developed survey questions, worked with an outside market research vendor, and wrote executive summaries and survey recaps for various events.
Community Involvement- He volunteered his time to help build a home as part of the Packer's "Rebuilding Together Green Bay." He also coordinated the donations and press conference for non-profit groups that received support ($340,000) from the Packers through the American Family Military Hat campaign. Outside of "work", Tony founded and coordinates a "Fish for Kids" event.
Tony's nomination letters highlighted his strong academic performance and excellent work performance. But more importantly, he is recognized as a kind, professional and thoughtful leader who has a passion for community involvement. Tony represents the characteristics and qualities CEIA strives to foster in students. He is a well-deserving recipient of the CEIA Intern of the Year award.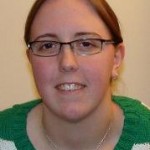 Current Two-Year Student Acheivement Award Recipient
Two-Year Student Achievement Award
Ashley Porter
College of DuPage, Public Relations
Glen Ellyn, Illinois
Employer: Humanitarian Services
A sophomore transfer student from DePaul University, Ashley Porter held a 2008 public relations internship at Illinois nonprofit, Humanitarian Service Project while attending College of DuPage. Originally pursuing core credits for a Journalism major, she soon aimed her concentration towards Public Relations and applied for a summer internship under the guidance of her professor and faculty adviser, Casey Slott.
During her internship at HSP, Ashley worked on implementing ways the organization could reach its publics beyond traditional print-media, and explored the potential benefits of social media relations through mediums like online volunteer networking databases and local nonprofit listings, blogs, and most notably, Facebook as a means of effective two-way communication. Since completing her internship, Ashley has returned to DePaul University and is currently serving on the executive board as Historian for DePaul's PRSSA (Public Relations Student Society of America) chapter.