Current CEIA Award Recipients
Dean Herman Schneider Award – Educator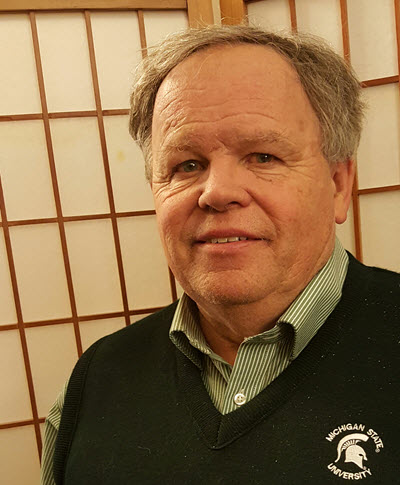 Philip D. Gardner serves as the Director of the Collegiate Employment Research Institute at Michigan State University and Executive Director of MSU Career Service Network. Dr. Gardner has been with MSU for 30 years after receiving degrees from Whitman College (BA in Chemistry) and Michigan State University (Ph.D. in Resource & Development Economics/Public Policy).
His major areas of research include the transition from college to work, early workplace socialization and career progression in the workplace, workforce readiness, internship/co-op and other areas related to college student transition studies. MSU's nationally recognized annual college labor market study is done under his direction each fall. He served as senior editor of the Journal of Cooperative Education and Internships. In the spring of 2009 he served as a Fulbright specialist to New Zealand on work-integrated learning.
Charles F. Kettering Award – Employer
PricewaterhouseCoopers LLP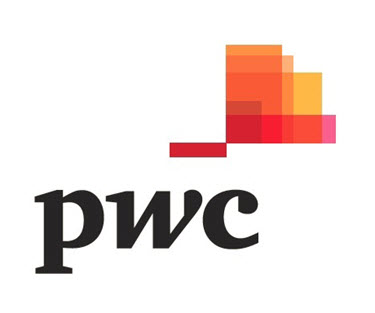 Advance, PwC's Internship Experience
Embarking on a new career can be one of the most exciting times in a student's life. The right internship can help them take the next critical step in shaping a successful and rewarding career. As an intern at PwC, a student will experience PwC's professional services world, which we believe is the best real-world learning environment. Joining PwC as an intern gives a student client experience, a jump-start on developing professional relationships and a glimpse of opportunities for their professional growth and development. Advance, PwC's internship experience, can change the direction of their career before it begins. Some of the opportunities our interns get to experience include:
• International Intern Experience- The International intern experience is a student's opportunity to become immersed in PwC's global network of firms through shadowing abroad. Working with our global network of firms, the US firm sends interns to other member firms around the world for a one-week assignment. Interns are paired with a current US assignee abroad to experience life inside another PwC member firm.
• US Leadership Team Shadow – Select interns have the opportunity to shadow members of our US Leadership Team, including US Chairman and Senior Partner Bob Moritz. This experience provides interns the opportunity to understand leadership's vision for PwC and see the PwC Experience through leadership's eyes.
• Project Belize – In July 2015, 400 PwC interns, partners, retired partners and staff traveled to Belize City to help build a better future for Belize's youth through Project Belize. The efforts strengthened the foundation PwC has laid over the past five years. Our interns and PwC professionals worked with both students and teachers on entrepreneurship, money management, career planning and resume building to help develop students' skills—invoking the idea of "possibility" for the future. The program made a lasting developmental and socio-economic impact on the children and teachers, but it also gave our people an opportunity to demonstrate responsible leadership as they develop and share their skills, inspire children and support teachers.
Launch, PwC's Intern Milestone Event – PwC interns who receive full-time employment offers have the unique opportunity to experience a training and development program like no other. Participating interns travel to Orlando for an inspiring, innovative and experiential curriculum delivered by the Disney Institute, tailored specifically to PwC's Leadership Development Experience. PwC partners lead teams of interns through interactive training, allowing for lasting professional relationships to develop. PwC wants interns to take full advantage of this high excitement, interactive training and to explore the unparalleled Walt Disney World Resorts and theme parks—their classroom for the program.
Cooperative Education Student Achievement Award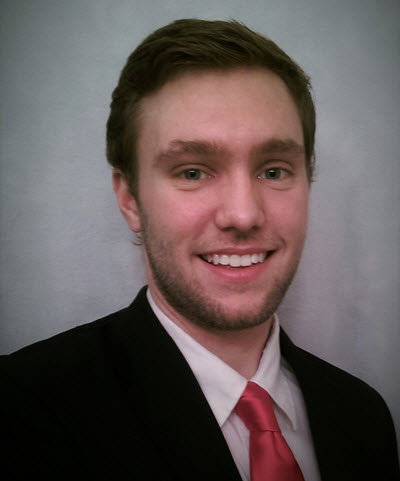 Nathan Streyle is a fourth-year Mechanical Engineering student at the South Dakota School of Mines and Technology. Nathan completed a cooperative education as a Test and Evaluation Engineer with Emerson Process Management in Marshalltown, IA. Emerson Process Management designs Fisher valves and process control equipment used in plants, pipelines, and other processes across the world. Nathan worked with engineers there to research, test, and develop new products. Prior to his time with Emerson, Nathan was an intern for Dslution and Darceo Inc., both local engineering companies in Rapid City, SD.
Nathan has volunteered as a student leader with Intervarsity, helped found CrossChurch (a young adult Christian organization in Marshalltown), and participated on multiple competitive design teams at SDSM&T.
Currently, Nathan is completing another co-op with Bobcat Company. Nathan hopes to focus on Test Engineering and R&D within a variety of engineering industries upon completion of his degree in 2017.
Academic Internship Student Achievement Award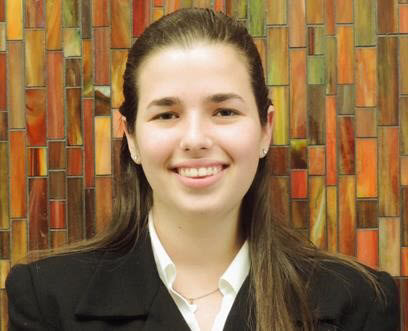 Laura Gayle is a Human Resource Management student in The College of Business at Florida State University. During Summer 2015, she interned with the City of Boca Raton's Human Resources department and had the opportunity to assist various human resources professionals with the day-to-day functions of recruiting, screening, hiring, and training employees. The program was meticulously designed in order to incorporate goal-setting, challenging and meaningful tasks, as well as autonomy. Due to the phenomenal training she received, Laura was able to contribute her own ideas and make recommendations in order to improve processes and procedures.
Upon returning back to school, she was able to apply her hands-on knowledge to the classroom for a deeper understanding of concepts. Additionally, as the Vice President of Communications for The Society for Human Resource Management (SHRM) on campus, she plans and leads various professional development sessions. To further apply her learning, she competed on a team of six at the HR Florida Leadership Conference and the team emerged as the 2016 State Champions.
Laura's internship with the City of Boca Raton narrowed her scope from a human resource generalist perspective to a focus on training and development. Previously, Laura was a Mock Interview Mentor at The Florida State University Career Center and returned in Fall 2015 to train and develop 11 interns on how to successfully facilitate professional behavior-based interviews.
With a 3.8 GPA and a graduation date set for Spring 2017, Laura is actively seeking ways to gain experience in the field. During her senior year, she plans to take a directed individual study course aimed at assessing a business need for a local organization and designing / implementing a training program. Additionally, she will be taking two Master's level courses as an Undergraduate student in Instructional Systems and Learning Technology.
Two-Year Program Student Achievement Award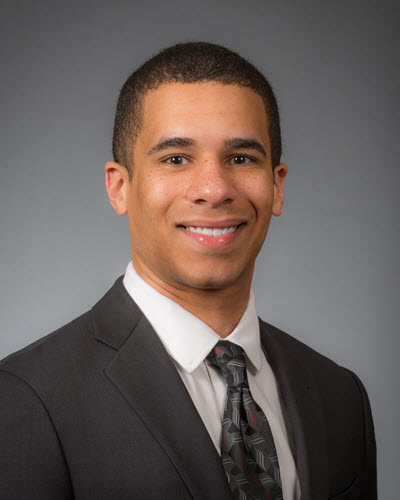 John Michael Kawooya enrolled in the Network Technology and Administration program at Bunker Hill Community College in Boston, Massachusetts, seeking the training necessary for a career in network engineering, after earning a prior Bachelor's degree in Music Production and Engineering from Berklee College of Music and working in the sound industry in LA and Boston.
As early as his second month at the college, John Michael sought out opportunities to fast-track his career options. By his second semester, John Michael was selected to intern in Raytheon IT Services through the competitive Learn and Earn program, one of nearly 330 students to apply for 60 spots with regional business partners. Sharon Schaff, Director of Career Advancement and Internships at Bunker Hill, wrote in her nomination that John Michael "represents the essence of an achiever, goal-minded with a deeply reflective nature and learning orientation." As a student at Bunker Hill, John Michael maintained a 4.0 GPA awarding him with the Dean's List Honor Roll while interning full-time.
John Michael established his mark quickly at Raytheon. He immediately began to improve processes he felt could be performed more efficiently, starting with small tasks such as automating e-mails to users which previously were written by hand, leading up to re-designing the way the entire PC program at Raytheon Corporate was monitored and managed. In less than two months, John Michael gained the attention of key directors within the business for saving the company tens of thousands of dollars. His manager Shawn noted "John's critical thinking skills found opportunities to drive additional savings within the program. His estimated cost savings were completely accurate and have been recognized by both his peers and the IT Leadership Team."
John Michael's initiative and dedication has paid off. When he began his internship, he faced a 2.5 hour commute each way, taking Boston public transit in addition to out-of-pocket cab costs. Rather than compromise his opportunity, he purchased a car for the sole purpose of commuting to his internship. Six months later he landed a full-time position in the Network Engineering department. John Michael is Bunker Hill's first IT intern-to-hire at Raytheon corporate headquarters out of nearly 30 STEM students who have interned there over the last four years.
When not working, John Michael spends his time exercising, reading, and studying the lives and habits of successful people. He enjoys creating electronic music, playing piano, and learning about business, philosophy, psychology, health and fitness. He is currently assigned over a dozen projects in his role as part of Network Engineering and Operations at Raytheon, a team of less than 40 engineers who manage the networks for over 66,000 employees worldwide.
James W. Wilson Award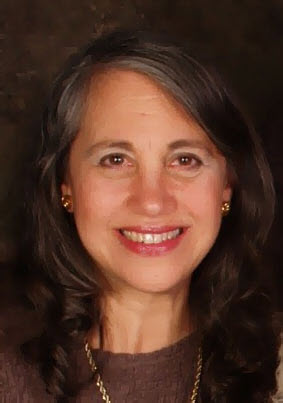 Dr. Sheri Dressler directed the Office of Experiential Learning at the University of Central Florida for 30 years while serving on the faculty in the Counselor Education department. The programs she developed assisted over 20,000 students annually in cooperative education, internships, and service-learning and won numerous awards for innovation, quality, collaboration, and institutional commitment. Dr. Dressler has published in the experiential education field, held leadership positions on national and state professional boards including as President for CEIA, and given presentations and workshops nationally and internationally on experiential education fundamentals, measuring student learning outcomes, program development, and assessment. She has consistently supported research throughout her career, serving on research committees for CEIA, as research chair on the CEED board, and as the Consulting Editor for the Journal of Cooperative Education for many years, while working collaboratively with other researchers to support national and international research initiatives. She currently serves on the WACE International Research Group Executive Committee and on the National Society for Experiential Education (NSEE) Board of Directors.
Ralph W. Tyler Award
Not Awarded
Best Practice Award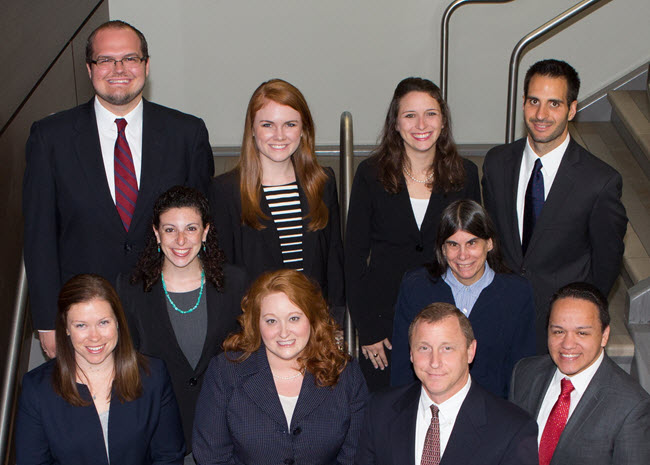 The Florida State University Career Center under the direction of Director Myrna Hoover
Florida State University Career Center
Nationally recognized for its comprehensive career services, the Florida State University Career Center prepares students for life after graduation. With career planning resources such as career advising, employability skills workshops, mock interviews, and a career development course, The Career Center provides students with the resources to help them make a successful transition to their next destination. Linking students directly with employers and graduate or professional schools, The Career Center also offers on-campus recruiting opportunities, career fairs, job listings, an online career portfolio, and a powerful network of Florida State alumni, parents, and friends of the University. Located in the state-of-the-art Dunlap Success Center, The Career Center engages with over 30,000 students every year, helping them discover their unique interests and preparing them for career success.
Career Liaison Model Overview
To enhance integration of Career Center services with academic units across campus, the Career Center hired 7 Career Liaisons. Career Liaisons spend at least 50% of their time in academic units. Their responsibilities include: 1) partnering with faculty members to increase internships and experiential learning opportunities; 2) assisting faculty members interested in developing careers courses and/or incorporating professional development and employability skills training in current courses; and 3) serving as resources for students and academic advisors.