CEIA Conference Hotel and Address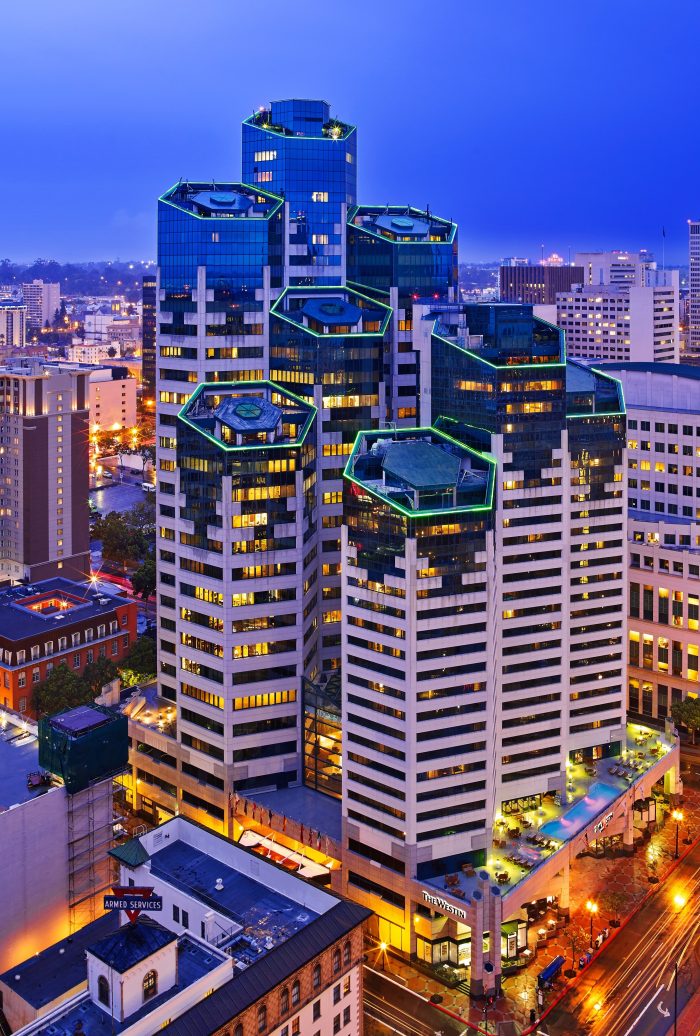 Hotel: The Westin San Diego
Address: 400 West Broadway, San Diego, CA 92101
Reservations
CEIA Conference Registration Rate: $209/night
Applicable Taxes: Guestroom tax is 10.695% occupancy tax, and 2% SDTMD Assessment, for a total of 12.695%
Deadline for Conference Registration Rate: Thursday, March 5, 2020
Reserve Online Here or Call: 1-888-627-9033 and reference the "CEIA Meeting"
Check-In Information
Check-In: 3 p.m.
Check-Out: 12 p.m.
Distance between the SAN Airport and Hotel
Airport Shuttle (SAN only) provided by the Hotel
Hours: 6 am – 11 pm daily
San Diego International Airport to Hotel: Call the hotel operator at (619) 239-4500 once you have retrieved your luggage. The operator will direct the group to the appropriate waiting area and will give you an ETA on the shuttle arrival.
Hotel to San Diego International Airport: Guests must sign up with the bell stand 24 hours in advance, and is based upon availability
Estimated Taxi Fare from SAN Airport
From San Diego International Airport (SAN): Estimated taxi fare: 10 USD (one way)
Ride Share Options (not an exhaustive list)
Remember to review the pick-up locations for mass transportation and ride share at SAN before traveling. Pick-up locations at airports may change frequently. 
Driving Directions from SAN Airport to Hotel:
Exit the airport onto Harbor Drive/downtown
Turn left onto West Ash Street
Turn right onto Kettner Boulevard
Take the first left onto West A Street
Turn right onto Columbia Street
The hotel is on the left
Hotel Parking Rates  
Self-Parking: Self-parking options are also available within the vicinity of the hotel but are not associated with the hotel. All parking rates are subject to change.
Valet Parking: $50/day with in and out privileges for hotel guests
Parking rates are subject to change
Hotel Internet Access
Complimentary internet access will be available in guest rooms, but not in meeting room spaces.
If you have any problems with your hotel reservation or room, please contact:
2020 CEIA Conference Chair
Andrew D. Harper
St. Edward's University
512.448.8572
andrewh@stedwards.edu