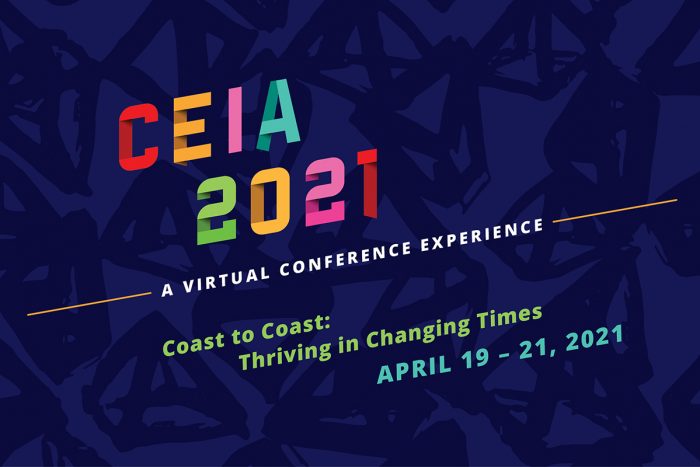 Dear CEIA Members, we hope you are staying safe and healthy during this time.
Due to the continuing Pandemic, CEIA has made the decision to move the Annual Conference to a virtual format. The Conference Committee and Board of Directors are working hard to create a full experience delivered virtually for your professional development needs. Please save the date! The CEIA Virtual Conference will be held April 19 – 21, 2021. The Pre-Conference Academy Training will also be held virtually on April 16, 2021. We hope that you will be able to participate in all the great programming being planned for CEIA members.
Visit the website for conference details. Check back often as we will be making updates and sharing additional information. All 2021 CEIA members will be able to attend the Virtual Conference for the reduced rate of $325.
We received many wonderful presentation submissions, but we also know many of you might be interested in submitting for the Virtual Conference. With this in mind, the Call for Proposals has been extended. The deadline is December 14, 2020. If you submitted a presentation proposal for the Tampa Conference, there is no need for you to re-submit. Your submission will be considered for the Virtual Conference.
If you have any questions regarding the conference, please contact Peggy Harrier, Executive Director, at info@ceiainc.org .
Thank you for your support of this change to a virtual format.
Respectfully,
David Schwartz, 2021 CEIA Conference Chair
Dawn Koeltzow, CEIA President