Margaret "Maggie" Breitenstein, University of Cincinnati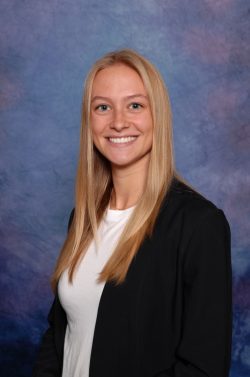 Margaret "Maggie" Breitenstein is a fifth-year Mechanical Engineering Technology student at the University of Cincinnati.  While at UC, she completed five co-op semesters with three companies.  Her final rotation was a nine-month stint with the Murphy Company in St. Louis Missouri, where she was a plumbing designer with occasional work in the mechanical and estimating departments.  Her responsibilities included designing and drawing plumbing systems in a 3D program for hospitals, office buildings, and universities. With the Murphy Company being a contracting company, she was able to see past the design phase of projects and experience the actual construction of buildings such as the new Major League Soccer stadium in St. Louis. After graduation, she will start full-time as a Plumbing Designer at the Murphy Company.
According to Maggie, "I am extremely grateful I grew up in the city of Cincinnati and was able to attend a nationally ranked co-op school that is practically in my backyard! The co-op program, founded by UC in 1906, allows for almost two full years of full-time experience, which gives students the chance to figure out what kind of job they want, or maybe don't want, post-graduation."
Maggie is a 5-year varsity athlete for UC's Cross Country and Track and Field teams, and a GREEN Program ambassador. The GREEN Program is a sustainability study abroad program aimed at giving students the opportunity to change the world! In the summer of 2022, she joined The GREEN Program on their first trip to Belize, where she learned to seaweed farm and developed the first map of Belize's Barrier Reef. Maggie also started a FreeRice group at UC, a website/project where every trivia question you answered correctly results in money donated by The World Food Programme to sponsor families in need.