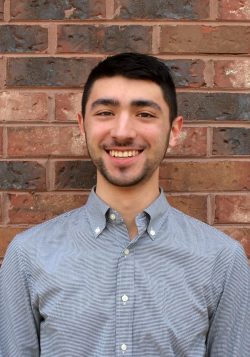 Adam Leung is currently a senior at Northwestern University majoring in Materials Science and Engineering. During his time at Northwestern, Adam has placed on McCormick School of Engineering's Dean's List six times, three of which have been noted with High Honors.
Adam's co-op experience was with Hollister Incorporated, an Illinois-based medical device manufacturer specializing in ostomy and continence care products. At Hollister, he worked within Technology Development on the improvement of skin adhesive polymer mixes.  In Adam's first co-op rotation, he was primarily responsible for characterizing thermal and mechanical properties of these materials using laboratory equipment. However, his second co-op rotation coincided with the COVID-19 pandemic, moving his role online and delaying his in-person laboratory projects. Due to the new circumstances, Adam became involved with a new set of projects, including developing a product failure test simulating real-life use conditions and automating the visualization of customer satisfaction survey data with Python.
Adam plans to complete Northwestern University's joint BS/MS program and continue working with soft materials in applications that can improve healthcare on a large scale. Outside of his co-op and his classes, Adam is also the Vice President of Northwestern University's chapter of Materials Advantage, as well as the Project Manager of his school's Origami Club.