State College of Florida, Manatee-Sarasota (SCF)
State College of Florida, Manatee-Sarasota (SCF) seeks employees looking to be a part of a culture of service excellence in the following position of Director, College & Career Planning. The Director is responsible for providing dynamic and visionary leadership for the College and Career Planning unit within the Division of Student Services & Enrollment Management. The Director will lead, manage, and supervise all aspects of academic advising/services, career advising/services, and student internships, across the College's three campuses and the online program. The Director must have leadership experience and proven management ability. The Director will create and implement a future focused student-environment, where academic, career planning, and academic support services combine to support students in the successful achievement of their academic and career goals. The intent of the Director's role is to ensure that services are provided at the highest level in the Florida College System. The Director serves as a key member of the division's executive team and participates in functions, activities, and programs for the Student Services & Enrollment Management division.
Please click here to view the entire job description and posting details.
---
Boise State University Career Center
Come join an amazing team at the Boise State University Career Center.  We have an opening for an Associate Director of Experiential Learning. You can view the job posting at: https://boisestate.taleo.net/careersection/ex/jobdetail.ftl?job=190003&tz=GMT-07%3A00
---
New Mexico State University
Career Services
Career Resource Coordinator
NMSU is seeking candidates for the Career Resource Coordinator Position Requisition# 1801274S.  A full job description can be found by clicking on the position's job link https://jobs.nmsu.edu/postings/33250/print_preview
New Mexico State University is an equal opportunity and affirmative action employer committed to assembling a diverse, broadly trained faculty and staff. Women, minorities, people with disabilities and veterans are strongly encouraged to apply. In compliance with applicable laws and in furtherance of its commitment to fostering an environment that welcomes and embraces diversity, NMSU does not discriminate on the basis of age, ancestry, color, disability, gender identity, genetic information, national origin, race, religion, retaliation, serious medical condition, sex (including pregnancy), sexual orientation, spousal affiliation or protected veteran status in its program or activities, including employment, admissions, and educational programs. Inquiries may be directed to the Executive Director, Title IX and Section 504 Coordinator, Office of Institutional Equity, P.O. Box 30001, E. 1130 University Avenue, Las Cruces, NM 88003; 575.646.3635; 575.646.7802 (TTY) equity@nmsu.edu.
---
Lasell college
DIRECTOR OF THE CENTER FOR COMMUNITY BASED LEARNING
Lasell College has a long history of community engagement, with students participating in a variety of curricular and co-curricular experiences. Through curricular-based service-learning, students develop discipline-specific knowledge and skills, as well as cross-cutting competencies such as communication, collaboration, and problem-solving in diverse contexts.
Lasell College seeks a dynamic, collaborative Director of the Center for Community-Based Learning (CCBL) for this 12-month faculty appointment. Reporting to the Dean of Curricular and Faculty Innovation, the Director will work closely with academic leaders, faculty, staff, and students at Lasell to infuse service-learning throughout the Lasell College student experience. Externally, the Director will expand existing community partnerships and seek new opportunities for connections.
In collaboration with the academic leadership, the Director develops and publicizes opportunities for service-learning and civic engagement; encourages student leadership; collects data and develops reports related to learning, participation, and success.
Externally, the Director serves as a representative of the College to identify potential partnerships and develop opportunities that meet student and partner needs; coordinates communication before and during experiences to ensure successful outcomes; and coordinates assessment of experiences.
Responsibilities:
Collaborates with academic departments, faculty, staff, and students to create service learning and civic engagement opportunities on campus. Coordinates with faculty and academic leadership to build service learning into course curricula.
Promotes service learning by providing resources to support civic engagement initiatives on and off-campus. Provides information and technical assistance to program participants, staff, faculty, and outside entities regarding program content, policies, and activities
In collaboration with course faculty, develops appropriate evaluation tools to assess the achievement of course objectives related to service learning and gather needed information.
Serves as a liaison between community agencies and faculty by establishing and maintaining contact with directors and appropriate staff at these agencies.
Participates in the establishment and achievement of program outcomes and measures by implementing the college's vision for service learning and identifying and maintaining relationships with various service learning stakeholders. Coordinates and implements a systematic long-term plan for institutionalizing service learning across the curriculum.
Assists with the logistics of all service learning activities and events in fulfillment of program outcomes, which may include managing grants and generating relevant reports.
Identifies and seeks opportunities for external grants and funding support.
Projects expenditures and develop annual budgets for the CCBL.
Teaches four courses (12 credits) per year in the relevant area of expertise.
The CCBL Directorship is a continuing assignment, and the successful candidate is a full time faculty within one of the College's five Schools. As a full-time faculty member, the individual holding this position is subject to the Faculty Annual Review process as described in the Faculty Handbook. That annual review will be conducted by the Dean of Curricular and Faculty Innovation in consultation with the relevant school Associate Dean.
The Associate Director of the CCBL, who oversees co-curricular community involvement, including the Alternative Spring Break, Work-Study service, and other programs, reports to the CCBL Director.
Qualifications:
Requirements include a terminal degree and teaching experience within one of the College's undergraduate degree programs. The successful candidate will have a demonstrated ability to interact successfully with external and internal stakeholders; demonstrated commitment to intercultural interactions and competencies; experience with coordinating and promoting community service-learning across the curriculum; proficiency with gathering, organizing, and reporting quantitative and qualitative data.
Lasell College offers a competitive salary and benefits package for eligible employees. This includes but is not limited to outstanding time off benefits, health, dental and vision insurance, a 403B with a matching contribution after one year of service, tuition benefits and more.
Interested candidates should upload a cover letter, philosophy of teaching, curriculum vitae and the information of three (3) references using the forms below.
Review of candidates' submitted materials begin immediately; applications are accepted until the position is filled
Lasell College is committed to equal opportunity in every aspect of hiring and employment. Lasell proactively reviews its policies and practices to assure that decisions with respect to every dimension of employment are made without regard to age, color of skin, disability, gender expression and identity, genetic predisposition, marital status, national origin, race, ethnicity, religion, sex, sexual orientation, veteran's status, status as a victim of domestic violence, and all other protected groups and classes under Federal and State Laws and executive orders.
---
Madison Area Technical College, Madison, WI is hiring for a Student Support Advisor – Internships.
This position is housed in Career and Employment Services (CES), Student Development and Success division and works with Student Development & Retention Services, School of Arts & Sciences administrators and faculty, STEM Center, service offices throughout the district, and community partners (i.e. Employers, Workforce Development, etc.) to support career success of our students.
This position is funded by a WTCS General Purpose Revenue grant through June 30, 2019 (70%) and a National Science Foundation Advanced Technological Education Grant through August 31, 2021 (30%). Position continuation is likely, but contingent on grant or college funding.
This position reports to the Director of Advising, Career, Employment and Transfer Services.
The following duties are typically expected of this position. These are not to be construed as exclusive or all-inclusive. Other duties may be required and assigned.
Provide internship advising support to Liberal Arts Transfer students
Research higher education career services internship promising practices, local and state internship opportunities, and serve as the CES and College LAT internship subject matter expert.
• Provide internship and employment advising support to Liberal Arts Transfer program students; serve at least 50 students within the grant year.
• Engage in regular networking to link students, employers and academic departments with information, resources and programs relevant to specific industries and internships.
• Educate employers about work-based learning opportunities and connect them to the appropriate staff/faculty at the College.
• Work with LAT and grant program faculty to facilitate and expand internship or other work-based learning for students.
• Work in partnership with grant program evaluators to collect data and follow-up information to assist in the development, implementation and evaluation of internship
practices; prepare reports and presentations as needed.
Lead CES and grant-specific projects, events and services.
Plan, promote and implement educational workshops and classroom presentations (e.g. internship search strategies, etc.).
• Coordinate the "Bioscience Career Day" with support of STEM Center Director and LAT Faculty.
• Educate students and employers about work-based learning.
• Participate in cross-college work teams.
• Support and lead a LAT Faculty Internship Advisory Board.
• Participate in CES "Industry Liaison Model" advisor communication, processes, outreach and participate in the model to support faculty and employers.
Deliver career and employment advising for LAT students.
Utilize career assessments, technology and online resources to help students develop self-awareness and insights into the world of work.
• Create marketing materials and resources for students (brochures, web content, flyers, resource guides, etc.).
• Review and provide feedback on cover letters, resumes, preparation for interviews, internship search techniques, employment retention skills, etc.
• Act as a resource with a working knowledge of Madison College, Job Center, LAT Research Opportunities, local CBO employment support processes, programs and opportunities.
• Explain and interpret data (i.e. Graduate Employment Reports, labor market data, etc.).
• Teach students how to use online employment tools (LinkedIn, O*Net, Wisconsin TechConnect, etc.)
• Promote a culture of access, inclusivity and equity. Respects, advocates and supports the diversity of students and the college community.
Assist in the development of promotional materials and activities for CES.
Develop and maintain internship resources, materials and forms for students and partners.
• Create marketing materials and resources for students (brochures, web content, flyers, resource guides, etc.).
• Assist in organizing and presenting at job fairs, workshops and other employment skill-building events.
Develop and maintain up-to-date knowledge of employment trends.
Establish relationships with employers, vendors and professional organizations to foster student employment and work-based learning opportunities.
• Participate in professional development activities and professional organizations.
Assist students in complying with College requirements.
Resolve questions or concerns on College policies, procedures and interpretation as presented by students.
• Respond to student concerns and refer to appropriate resources.
Perform additional functions related to CES operations.
Participate in unit and College team meetings and trainings.
• Respond to student employee and employer inquiries.
• Complete special projects as assigned.
To learn more, and to apply, click on this link – https://jobs.madisoncollege.edu/postings/14056.
---
Student Services Specialist Employer Relations                         (September 2018)
Valdosta State University
https://valdosta.peopleadmin.com/postings/17386
Holds primary responsibility for building relationships between employers and the office. Responsible for defining and developing strategic employer relationships that build the VSU brand, help drive new levels of employer engagement and sustainable partnerships that create value for all stakeholders and supports the University's strategic plan to expand substantive experiential learning and employment opportunities for its students. Shall work with the Director to assure that the employer relations component of the program is achieving its maximum updates labor market information by researching web sites. Provides yearly tracking report and evaluation of employment placements and retention using database software and various social media tools. To liaison and partners with all stakeholders across the institution to ensure a transparent, integrated and inclusive approach. This includes working closely with other institutional stakeholders such as deans, faculty, academic advisors, staff, parents and alumni to maximize student engagement, learning, skill development and measurable outcomes. Shall be accountable for the strategic direction and leadership for all areas of assigned responsibility, including but not limited to performance reporting and assessment, research, analysis, and strategic plan development to ensure the integrity of reportable outputs and measures to all stakeholders.
---
University of Washington Bothell (Summer 2018)
Professional Experience Program Advisor
University of Washington Bothell Career Services is hiring a Professional Experience Program Advisor (9 month project appointment).  The position is posted on UW Hires Req# 158280 (https://uwhires.admin.washington.edu/ENG/candidates/default.cfm?szCategory=jobprofile&jobhistory=1&szOrderID=158280)
The University of Washington Bothell is launching the Professional Experience Program. We seek a dynamic Program Advisor to help establish this program, with the skills to build partnerships with companies, secure funding commitments, and provide a transformational experience for student participants.
This individual will be expert in fostering collaboration and will be the connection between students, academic advisors, corporate relations and companies motivated to partner on internships.  They will provide outreach and career advising to support the internship experience.  In addition this team member is responsible to initiate and develop industry partnerships and networks and build and maintain excellent relationships with faculty, staff, and students.
The deadline for application is 8/14.
---

Converse College – 580 East Main Street  Spartanburg, SC 29302-1931
POSITION: Director of Career Development & Employer Relations
QUALIFICATIONS: Bachelor's degree required, Master's degree preferred. 3 to 5 years of experience
working within higher education, student affairs, or related area required. Knowledge of Microsoft Office
including Word and Excel is highly desirable. Ability to work in complex and dynamic office setting with
students, faculty, and staff.
DUTIES/RESPONSIBILITIES: The goal of this position is to work closely with the Associate Provost
for Student Success to continue the development of a comprehensive program for first-year to senior
students that fosters self-esteem and self-efficacy in academic, personal, and professional success.
Click link for applications:
https://my.converse.edu/ICS/Offices/Human_Resources/Employment_Opportunities.jnz?portlet=Position_Openings&screen=View+Post&screenType=next&Id=69e8c9d3-1617-4e52-a1f8-7ab60a392469
Click Here for a download of the Position
---
Metropolitan State University of Denver                                                                      (June 2018)
Budget & Fiscal Manager
This position exists to provide office and fiscal management and direction for the Applied Learning Center (ALC). The position has responsibility for policies and procedures relating to accounting, budget and procurement for the ALC. The position will also supervise the purchasing and spending for the Undergraduate Research and Service Learning Grant Programs, as well as manage the budget for the Puksta Scholarship and PeaceJam program.
https://www.msudenverjobs.com/postings/10931
---
Metropolitan State University of Denver                                                                      (June 2018)
Hospitality, Tourism and Events Career Counselor and Development Coordinator
The Department of Hospitality, Tourism and Events invites applications for a full-time Career Counselor and Business Development Coordinator position. This position will provide guidance to support career decision making and job navigation for students. The person in this position will also develop relationships with businesses in the hospitality industry to facilitate the creation of internships, job placement, and fundraising opportunities. Facilitate career exploration and decision-making for students in the HTE Department.
https://www.msudenverjobs.com/postings/10928
---
The Florida State University Career Center is seeking two amazing employer relations professionals to join their staff, one senior leadership to run the Employer Relations Team and one to organize their 20 annual career fairs. Please click these links to view these job openings.
Career Development Specialist May 2018
---
The Division of Experience-Based Learning and Career Education (ELCE) at the University of Cincinnati offers in cooperation with The College of Design, Architecture, Art and Planning, the College of Engineering and Applied Science, and the College of Education, Criminal Justice, and Human Services unique cooperative education (co-op) programs. Additionally, the Division offers Academic Internships for students enrolled at any UC College. UC's groundbreaking Experiential Learning Programs have over the past 111 years evolved to become internationally recognized benchmarks. Today the University generates in excess of 6,000 student co-op and internship engagements annually.  The Division of Experience-Based Learning and Career Education (ELCE) is now looking to fill two (2) Faculty positions.
Title:
Assistant Professor, Educator Professional Practice & Experiential Learning
Requisition No:
27682
External Candidate Position Link:
https://career8.successfactors.com/sfcareer/jobreqcareer?jobId=27682&company=UCPROD&username=
Appointment:
Non-Tenure (Educator) Track.
Date of Appointment:  
August 15, 2018
Responsibilities:

 

The primary responsibility of ELCE faculty is to instruct and advise co-op and/or internship students enrolled in the College of Engineering and Applied Science or the College of Education, Criminal Justice, and Human Services. Teaching and advising responsibilities are dependent on enrollment and may include a variety of majors as appropriate.  Individual major assignments will be subject to enrollment at the time of appointment.

The primary teaching responsibilities for this faculty position will be within Engineering Co-op or Information Technology Co-op. The position involves the development of discipline-related co-op and/or internship positions for students in the assigned major. Faculty responsibilities include articulating the relationship between academic studies and work assignments; establishing partnerships with employing organizations; monitoring and facilitating student learning and professional development; and mentoring students through individual, group and classroom instruction.

Ideal candidates will possess a strong desire to contribute to the mission of ELCE and to the field of Experiential Learning.  Faculty members are expected to contribute to the service of the Division and contribute to the profession through scholarly activities.

Qualifications:

 

The credentials of the selected individual should support successful instruction of cooperative education and academic internships in a cluster of engineering, engineering technology, information technology, liberal arts, science, and management oriented majors offered by the division in cooperation with the above colleges. Individual major assignments will be subject to enrollment at the time of appointment.
Required Qualifications:

 

·  Master's degree with minimum three years of relevant professional work experience

·  Demonstrated organizational, written and oral communication skills

·  Candidate's background must reflect effectiveness in interpersonal relationships and the ability to work harmoniously with a variety of interest groups

Desired/Preferred Qualifications:

 

·  Documented experience in college-level instruction and/or professional training preferred

·  Professional Experience in experiential learning preferred

·   Professional experience and/or formal education related to the discipline(s) of proposed responsibilities preferred.

To apply, go to https://jobs.uc.edu/ and search for posting Job# 27682.  Please submit a cover letter and resume with your application.

FOR ALL FACULTY HIRES OFFICIAL ACADEMIC TRANSCRIPTS WILL BE REQUIRED AT THE TIME OF HIRE

The University of Cincinnati, as a multi-national and culturally diverse university, is committed to providing an inclusive, equitable and diverse place of learning and employment. As part of a complete job application you will be asked to include a Contribution to Diversity and Inclusion statement.

The University of Cincinnati is an Affirmative Action / Equal Opportunity Employer / M / F / Veteran / Disabled.
---
The University of Alabama Opening                                          (Spring 2018)
Assistant Director, Cooperative Education Program
The University of Alabama invites applications for the position of  Assistant Director, Cooperative Education.  The Assistant Director will assist the Director with the overall management of the Cooperative Education Program and the student coordination load by developing working relationships with students, employers, faculty and key University Administrative offices.  
Applicants must possess a bachelor's degree or higher and three (3) years professional experience in a formal or structured university cooperative education program, professional practice program, student services, or career services.  Must have valid U.S. driver's license. Must be at least 21 years of age at time of hire and have an acceptable Motor Vehicle Report as determined by the insurance carrier.
Visit UA's employment website at http://staffjobs.ua.edu/?job=506365 for more information and to apply. Application deadline is 05/07/2018.  The University of Alabama is an equal-opportunity employer (EOE), including an EOE of protected vets and individuals with disabilities.
---
The University of South Carolina Career Center is now hiring for the following position: Experiential Education Manager.   (SPRING 2018)
Responsible for the year-round promotion, coordination and evaluation of the Community Internship Program (CIP), the Co-operative Education (Co-op) program and other experiential education programs which are designed to provide students with exposure to, and hands-on experience in, professional workplace settings. Oversee student, alumni and employer participation in programs requiring a high level of planning, coordination, problem solving and adherence to ethical and legal guidelines, along with demonstrating excellent communication and customer service skills across multiple constituent groups. Serve as liaison to one or more target academic departments, career/industry clusters, and/or special populations. Academic departments may include the College of Engineering & Computing, the College of Arts & Sciences, the Darla Moore School of Business or other colleges/schools as necessary. This position reports to the Assistant Director of Experiential Education for the Career Center and is part of the Department of Enrollment Management within the Division of Student Affairs and Academic Support. The University of South Carolina does not discriminate in educational or employment opportunities on the basis of race, color, religion, national origin, sex, sexual orientation, gender, age, disability, protected veteran status or genetics.
The application deadline for the Experiential Education Manager position is May 21st, 2018. To apply: https://uscjobs.sc.edu/postings/28457
---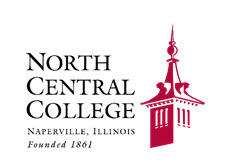 Posting Number                S000329
(Spring 2018)
Position Title      Assistant Director of Career Development
Department        Career Development
Division Student Affairs
Supervisor Title Director of Career Development
Status    Full Time Regular
Position Summary
Reporting to the Director of Career Development, the Assistant Director will lead efforts to develop a comprehensive College-wide program to provide all students internships and other pre-professional opportunities. He/she will oversee the College's internship program supporting students in all aspects of the internship process and serving as the liaison between the College, area employers, academic programs and other campus constituencies for credit and non-credit internship opportunities. The Assistant Director will work collaboratively with faculty to prepare students for internship opportunities and to ensure the quality of the learning experience and the achievement of learning outcomes. In addition, the Assistant Director will collaborate with the Director, other Center staff, and appropriate parties across the campus on the development, delivery and evaluation of quality career services for all students, the communication and marketing of available services and opportunities, and the evaluation and implementation of policies and procedures. He/she will represent North Central College and Career Development at appropriate local, regional and national professional conferences and organizations.
For more information, click here: https://northcentralcollege.peopleadmin.com/postings/4834
---
University of North Carolina-Ashville                          (Spring 2018)
Located in the Blue Ridge Mountains in Western North Carolina, UNC Asheville is the designated public liberal arts campus in the University of North Carolina system. UNC Asheville is nationally known for the quality of our student-centered teaching, mentoring of undergraduates in research, interdisciplinary learning, and striving to be an inclusive campus community. Below you will find the details for three positions including any supplementary documentation and questions you should review before applying for the opening.
---
Metropolitan State University of Denver (Spring 2018)
Vice President for Student Affairs

Metropolitan State University of Denver (MSU Denver) invites inquiries, nominations, and applications for the position of Vice President of Student Affairs (VPSA). The successful candidate will play a critical role in fulfilling the University's mission by leading the recently reorganized student affairs and career development programs as a direct report to the president.
Occupying 150 acres on the Auraria Campus and sharing academic space with the University of Colorado Denver and the Community College of Denver, MSU Denver continues to expand in response to the needs of students and the mission it serves. For more information about MSU Denver, please visit https://msudenver.edu/ .
---