Current CEIA Award Recipients
Dean Herman Schneider Award – Educator
Nancy L. Zimpher is among the most in-demand thought-leaders in higher education in the United States and around the world.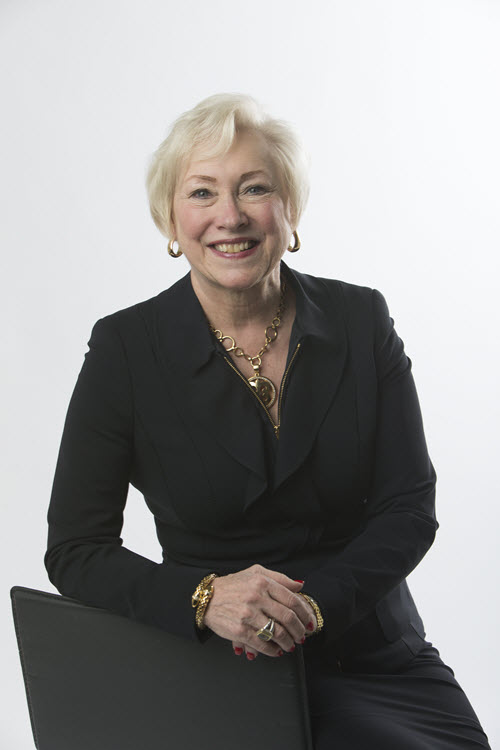 From 2009 to 2017, Dr. Zimpher served as the twelfth chancellor of The State University of New York, the nation's largest comprehensive system of public higher education. Prior to SUNY, she served as president of the University of Cincinnati, chancellor of the University of Wisconsin-Milwaukee, and executive dean of the Professional Colleges and dean of the College of Education at The Ohio State University. She is a senior fellow at the Rockefeller Institute of Government and chancellor emeritus of The State University of New York.
Throughout a career that began in a one-room schoolhouse, Dr. Zimpher has formed a paradigm-shifting vision that rises to meet the expansive responsibilities of public higher education in the 21st century. "To educate more people and to educate them better" is the mantra at the center of her collective-impact theory of action, which she exercises in several key areas, including building on university strengths to drive regional and local economic development; creating seamless cradle-to-career education pipelines in every community; and systemically transforming teacher education into a rigorous practice that reliably creates great teachers for every classroom and student.
Dr. Zimpher is co-founder and current chair of StriveTogether, a national network of innovative partnerships that holistically address challenges across the education pipeline. Concurrent with her role as SUNY chancellor, she served as chair of the National Association of System Heads from 2014–2017, the Board of Governors of the New York Academy of Sciences from 2011–2016, and CEOs for Cities from 2012–2013, and led the national Coalition of Urban Serving Universities from 2005–2011.
In Dr. Zimpher's eight years at the helm of SUNY, she developed and led a diverse set of initiatives that transformed the vast institution from a loose constellation of 64 campuses into a focused, cohesive whole. Through the disciplined cultivation of the university's "systemness" under Zimpher's vision and leadership, SUNY implemented groundbreaking new policies that expand college access and affordability, improve completion, promote diversity, ensure equity, and support world-class teaching, research, and innovation. Her professional practice remains focused on creating policy that revolutionizes teacher education and builds seamless education pipelines in underserved communities.
Dr. Zimpher holds a bachelor's degree in English Education and Speech, a master's degree in English Literature, and a Ph.D. in Teacher Education and Higher Education Administration, all from The Ohio State University. She has authored or co-authored numerous books, monographs, and academic journal articles on teacher education, urban education, academic leadership, and university-community engagement.
With each institution and initiative she leads, Dr. Zimpher challenges her colleagues and partners to aspire to the "Big, Hairy, Audacious Goals" that might seem out of reach. Her major initiatives demonstrate her uncanny ability to transcend traditional boundaries between town and gown; public, private, and nonprofit sectors; and across all levels of education systems—garnering transformative results that change universities and communities for the better. Undergirding all of Dr. Zimpher's work is her unwavering commitment to improving education access and success so that all Americans have the chance to meet their full potential.
---
Charles F. Kettering Award – Employer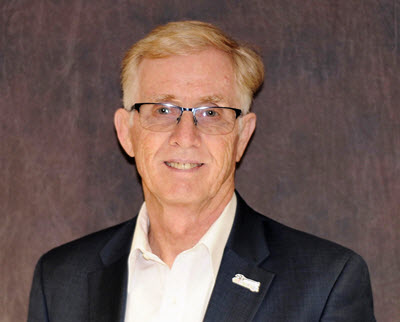 Dr. Ralph Brigham is the Global Director of Campus Relations for Southwestern Advantage.  For the past 17 years he has traveled to over 200 universities in North America, Europe, Africa and Australia coaching hundreds of corporate recruiters, speaking with campus officials and addressing many student classes and clubs. Most recently he was in Bulgaria, Slovakia, Poland, Latvia, Lithuania, Estonia and the Czech Republic.
Dr. Brigham holds a doctorate from Montana State University.  Prior to his current work with Southwestern, he spent 25 years in various administrative positions in higher education, most of them as Career Services Director at Montana State University.  His most fun job, though, was working for a ski resort on the highest mountain in Germany.
Dr. Brigham has served as president of the National Association of Colleges and Employers (NACE) and in 2013, he was inducted into the NACE Academy of Fellows, the organization's highest honor.  Dr. Brigham currently sits as Professional Vice President on the National Council for Pi Sigma Epsilon, the collegiate sales fraternity. He's also served as president of the Rocky Mountain Association of Colleges and Employers.
Ralph is a certified Life Coach and works with college students and professionals about such topics as goal setting, self-talk, attitude, focus, career, vision, passion, motivation, and life balance.
If you want, you could pick out 2 or 3 additional fun facts:
Ran with the bulls in Pamplona, Spain (twice)
Jumped out of a perfectly good airplane, voluntarily (it's called sky diving)
Toured Europe in a purple and white Volkswagen microbus with yellow and purple tie dyed curtains
Saw both Janis Joplin and Jimi Hendrix live in concert
Has been chased by an irate elephant in South Africa
Traveled through 114 airports on 6 continents in last 10 years
Attended Oktoberfest in Munich, Germany (and remembers it)
Visited Nelson Mandela's cell on Robben Island, South Africa
Ran a marathon in 3 hours, 11 minutes
Golfed St. Andrews, where golf originated, parring the The Road Hole!
Swam in The Dead Sea
Climbed to the center of the Great Pyramid in Egypt
Climbed Mt. Vesuvius
Gambled in Monte Carlo
Attended "24 Hours at LeMans" in France live and in person
Climbed the Munster Cathedral in Germany (the tallest cathedral in the world)
Researched, found, and stayed in his ancestral home in Brigham, England, (over 400 years old)
Golfed on 5 continents and in 33 states
Photographed "the big five" in the wild in South Africa
Caught a record-size sailfish off  the coast of Acapulco, Mexico
Led a peace march in memory of those killed at Kent State University
While he doesn't often drink Dos Equis, he's regularly been called "the most interesting man in the world."
---
The Cooperative Education Student Achievement Award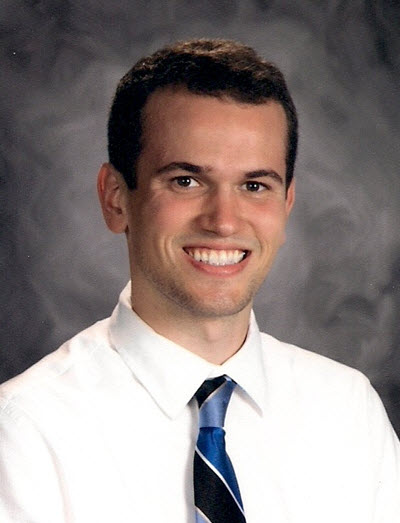 Ryan is a recent graduate of the University of Wisconsin-Stout with a degree in B.S. Packaging.  While at Wisconsin's polytechnic university, Ryan was recognized for his success in the classroom while being awarded the Chancellor's Award for Academic Excellence during all seven semesters on campus.  As a result of his strong grade point average, Ryan graduated with Summa Cum Laude honors.
Professionally, Ryan completed his co-op experience at Johnsonville in Sheboygan Falls, Wisconsin.  In his role of R&D Packaging Engineer, Ryan managed a multitude of domestic and international projects to improve processes and production, lower costs, and drive innovation.  He also coordinated and communicated with many cross-functional teams within the organization including marketing, sales, product developers, and purchasing.  Furthermore, he built an extensive network of suppliers and worked with these groups on many innovative projects.  As a result of these relationships, he had the opportunity to participate in numerous supplier courses, plant trials, and R&D experiments and tests.
Ryan also worked at Liberty Carton in Golden Valley, Minnesota, as a Packaging Structural Design intern.  During this experience, he designed corrugated cases, trays, displays, inserts, and other packaging formats for companies all over the United States.
Beyond these experiences, Ryan's passion for the packaging industry has grown and developed through national student competitions.  He has participated in multiple national packaging competitions and received the 2018 Association for Salad Dressings & Sauces Package of the Year, 2017 Flexible Packaging Association Student Design Challenge 2nd place, and 2016 Flexible Packaging Association Student Design Challenge 2nd place.
Before attending UW-Stout, Ryan graduated from the University of Wisconsin-La Crosse with a degree in B.S. Middle-Childhood—Early Adolescence Education.  After graduation, Ryan taught 6th grade in the Royall School District (Elroy, WI) and 8th grade mathematics in the Hudson School District (Hudson, WI).
---
The Internship Student Achievement Award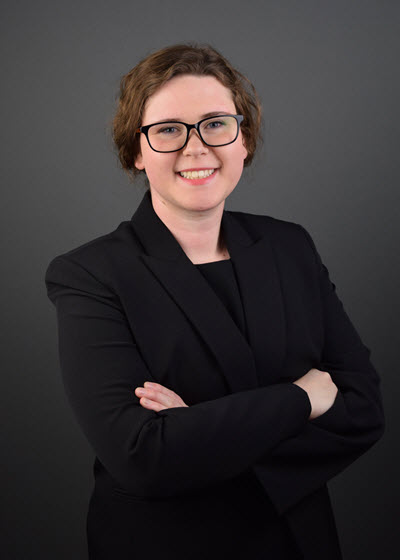 Danyale Kellogg is a Midland, Texas native and a senior at Southwestern University in Georgetown, Texas where she majors in History and minors in International Studies and German. Before interning with The Charles Group, she interned with the US House of Representatives- Office of Congresswoman Diana DeGette, the Texas Legislature- House Committee on Human Services, and with the US Department of Homeland Security- Homeland Security Investigations SAC El Paso through the Secretary's Honors Program. She has also studied abroad at Ewha Womans University in Seoul, South Korea and Universidad de los Andes in Santiago, Chile. Danyale is an alumna of The Fund for American Studies' Institute on Economics and International Affairs and Institute for Leadership in the Americas. She also is a Texas Civic Ambassador with the Annette Strauss Institute at the University of Texas at Austin.
On campus, she works as a paid intern with Southwestern's Free Speech and Civil Discourse Program, sits on the University Honor Code Council, and is involved with the mock trial team and German club. She is also a Hatton W. Sumners Foundation Scholar, has made multiple appearances on the Dean's List, and has been in Student Government. In her free time she likes to practice Chinese and Korean, go to the gym, read popular war history books, and keep up with current events. She is currently completing independent studies on German war narratives in the 20th century and German Foreign Policy, working towards presenting a previous research project on German security policy post-9/11 at undergraduate conferences, and writing her history capstone on the Chinese intervention in the Korean War. After graduation, she plans to attend graduate school before pursuing a career in national security. She is specifically interested in studying nuclear security, intelligence, US defense policy, East Asian international security cooperations, and cyber security.
---
The Peggy Jarvie, University of Waterloo, International Work Experience Award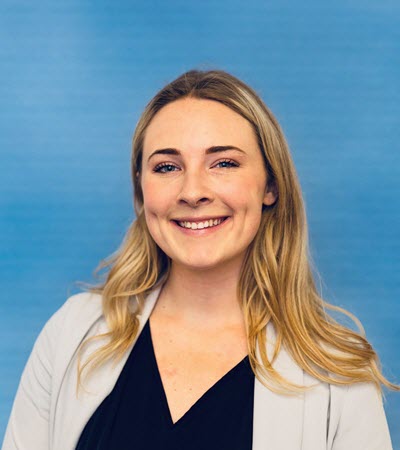 Katrina Haase is a fourth-year student at Northeastern University studying International Affairs. As an alumnus of international education, she believes that cross-cultural encounters drive meaningful impact. This value has driven her to work and study across Latin America, Europe and the Middle East during her time at Northeastern.
Most recently, Katrina completed a co-op with Fundación Antonio Núñez Jiménez de la Naturaleza y el Hombre (Antonio Núñez Jiménez Foundation of Humankind and Nature, "FANJ") in Havana, Cuba. During this time Katrina assisted the Foundation's International Relations department in affirming UN accreditation, participated in an event addressing civil society responses to environmental crises along the Gulf of Mexico and traveled with a team of ecologists to survey sustainable tourism options for provincial communities.
After accompanying a U.S. congressional delegation at the University of Havana, Katrina began researching the role of cultural encounters in U.S.-Cuba normalization. Upon her return to the U.S., Northeastern University selected her to receive the Undergraduate Research Grant to continue her research. Since then, Katrina has traveled to Washington D.C. twice to interview members of Congress, diplomats, scholars, and thinktank leaders. In December, she conducted a two-week follow-up investigation in Havana, where she interviewed Cuban academics and former diplomats. Katrina hopes to publish her research, calling upon both the U.S. and Cuban governments to engage in cultural encounters motivated by curiosity, not political upheaval.
Currently, Katrina is completing her final co-op as a U.S.-Canada knowledge team member at McKinsey & Company. Since her experience in Cuba, Katrina has also interned at the U.S. Department of State where she helped coordinate an augural exchange between U.S. and Chilean officials on cybersecurity.
As she progresses in her career, Katrina recognizes the role her experiences with FANJ played in her professional development. Living in Cuba has transformed the ease in which she approaches complex problems, but most importantly has informed her understanding of her own country. While Katrina already considers herself a citizen diplomat, she hopes to one day carry these learnings into a career as a Foreign Service Officer.
---
The Two-Year College Student Achievement Award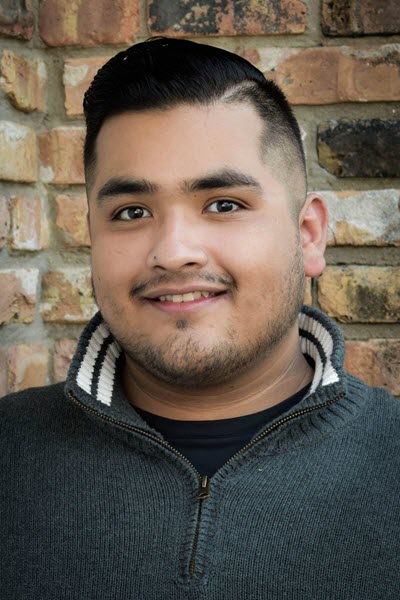 Manuel Turrubiartes is currently employed at Sun Prairie High School. Some of his positions include Front Office Assistant, Study Hall Supervisor, Cardinal Chess Coach, Latin Culture Club advisor, and Activities and Games Staff (Game Manager) for after school athletic events. It was always a goal for Manuel to work for SPHS.
Manuel is an accomplished student in the Administrative Professionals degree program at Madison College, where he has three Dean's list appearances, and was the recipient of an Academic Achievement Award as an Exemplary Learner. During his time at the college, Manuel completed an internship at Sun Prairie High School, which ultimately led him to a position within the school.
Manuel started pursuing the Administrative Professionals path in the Fall of 2016. His father passed in the Summer of 2016. Prior to his passing, Manuel's father, Antonio, was an Administrative Assistant at Sun Prairie High School in the front office. People always told Manuel that he resembled the charisma and notable smile of his dad; that is the reason why he sought out to be in the position he is in now. Having a goal like that has kept Manuel motivated and driven throughout the past three years.
Outside of work, Manuel has a passion for music. Prior to pursuing the Administrative Professionals degree, he had planned on seeking a Musical Education degree. He is the former lead singer of a Mariachi band that was made up of high school and college students. Manuel is also an avid bowler, which is a hobby he used to do with his dad as well.
Even though life has had its rough patches for Manuel, he feels good about where he ended up. Manuel is very thankful to all of the people that have supported him through his journey.
---
Ralph W. Tyler Award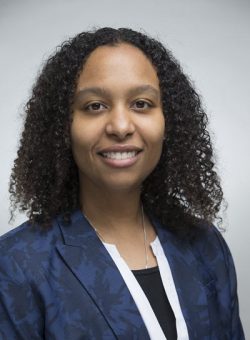 Melanie Buford is a Writer and Assistant Professor of Career Education at the University of Cincinnati. She teaches and advises students across industries to promote self-discovery and the pursuit of authentic and meaningful work. Prior to her role at UC, Melanie served as a career advisor for liberal arts students at Wesleyan University, and prior to that, worked as a program manager and data analyst for a variety of non-profit organizations in the San Francisco Bay Area. Melanie was named a YWCA Rising Star for social equity leadership in 2016 and is a 2010 AmeriCorps alumna of Public Allies San Francisco. She has a Bachelor of Arts in Psychology from Wesleyan University and a Master of Education in Human Development and Psychology from Harvard Graduate School of Education.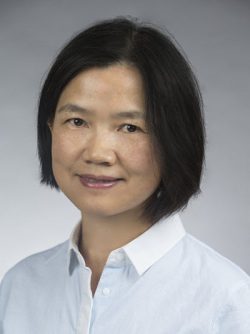 Mei Tang, Ph. D., LPC, is a Professor in the Counseling Program of University of Cincinnati. She has been teaching and researching career development and multicultural issues for twenty years.  She was Associate Editor for the Journal of Counseling and Development, and on the editorial board of Career Development Quarterly.  Her most recent research includes application of ecological counseling in career planning, counselor education and international students' career development. Dr. Tang has collaborated with local schools to provide services to diverse populations in urban settings.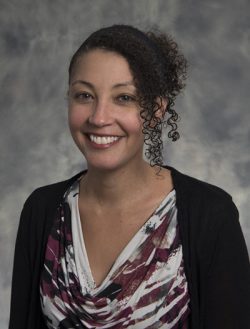 Susannah Coaston, Ed.D., LPCC-S serves as an assistant professor at Northern Kentucky University.  She is an independently licensed professional counselor and supervisor in the state of Ohio and the Executive Director of the Greater Cincinnati Counseling Association.  Her research interests involve wellness, particularly occupational wellness; counselor development; and creative teaching and counseling interventions.  Dr. Coaston's most recent publications focus on integrating self-compassion in supervision and counselor training.
Examining Effectiveness of Curricular Intervention on Career Decision-Making
Link to Article:
---
James W. Wilson Award
Dr. Karsten E. Zegwaard
Karsten Zegwaard is Director of Cooperative Education at the University of Waikato, New Zealand, and holds a Bachelor of Science, a Masters in Science (Technology) (Hons), and a PhD in science.
Karsten is Editor-in-Chief for the International Journal of Work-Integrated Learning, co-editor of the International Handbook on Cooperative and Work-integrated Education, vice-president of New Zealand Association for Cooperative Education, board member of the World Association of Cooperative Education (WACE), and Vice-Chair (Oceania) of the WACE International Research Committee.  In 2013, he was the recipient of the CEIA Ralph W. Tyler Award for Outstanding and Distinguished Research, and in 2015, the recipient of WACE Donald McLaren Academic Award for Professional Achievement in Cooperative and Work-Integrated Education.
---
Best Practice Current Award Recipients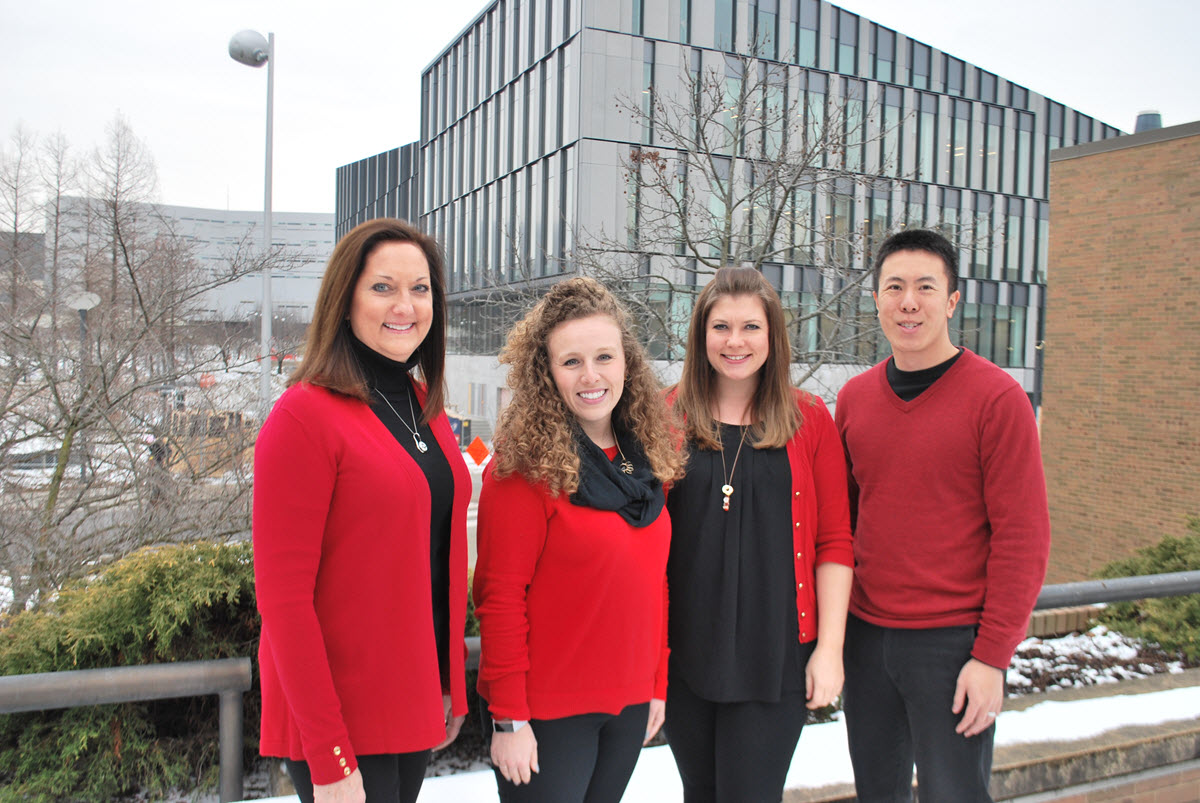 Dress to Impress – Lindner Career Services Center, University of Cincinnati
Dress to Impress is a professional development event hosted annually by the Lindner Career Services Center for business students at the University of Cincinnati. Over 50 combined employers and alumni partners graciously share their time to connect with students, increasing brand awareness for their organization and teaching students about various professionalism topics by means of a Career Fair set-up. This event includes an alumni networking reception area, and table booths on creative topics such as Business Attire on a Budget, LinkedIn headshot/profile critique, Networking Conversation Starters, Elevating your Elevator Pitch, and much more. Dress to Impress is attended by over 600 students, the strong majority of whom are first-year business students, who are new to the world of business etiquette and communication standards. As a result of this event, students learn how to navigate many types of professional communication and interaction, and develop foundational understandings of key business functions, while also giving them the opportunity to meet and network with employers in a safe, no-pressure, casual environment.
The Lindner Career Services Center has a dedicated team of four professionals who help plan, market, and run Dress to Impress, making it the success it is today. Lisa Forbes, On-Campus Recruiting Manager, recruits and finalizes the employer representatives and their professionalism topics. Carly Trimboli, Associate Director, oversees and organizes the fashion and appearance partner organizations. Amy Marcrum, Assistant Director, creates marketing materials and makes all the campus administrative arrangements for facility usage and technology support. Keith Sun, Assistant Director, recruits and arranges the alumni guests for networking practice with current business students. Finally, only with the additional staffing help of the remaining Lindner Career Services team is this Dress to Impress team able to successfully execute an event of this magnitude.