Internship Student Achievement Award
Brian Cavin, University of Central Arkansas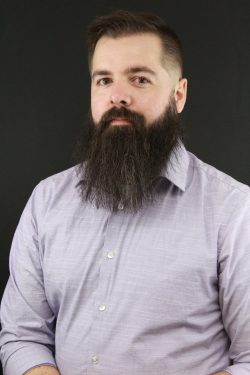 Brian Cavin is a senior at the University of Central Arkansas, majoring in Computer Science. Since June 2022, Brian has interned with CG Infinity, a software company based in Texas.
Brian is described as "one of the most critical components to the CG Infinity Little Rock team's success". As a Developer Intern, Brian was assigned to two clients and focused mainly on data warehousing, ETL, and integration. He assisted the development team with client consulting, problem analysis, and solution implementation. Some of his accomplishments include (1) drastically increasing a client's job completion speed by identifying inefficiencies in their systems and streamlining code, and (2) designing a new data management system, ETL process and integration for another client to automate a data upload process.
Brian also spearheaded their "Instagram Takeover" day when employers are featured on the UCA Instagram page, giving students a look into their workday. Brian collaborated with the local team and created the vision for the entire project, including storyline, narration, production, and photography. The company plans to use some of the content in future marketing ventures.
Serving five years in the U.S. Marine Corps, Brian earned several notable awards, including the Navy and Marine Corps Achievement Medal, Marine Corps Good Conduct Medal, National Defense Service Medal, Afghanistan Campaign Medal, Global War on Terror Service Medal, Navy Sea Service Deployment Ribbon, and the NATO-ISAF Medal. Brian spent nine years in the energy technology industry before starting his construction business and returning to college in 2020.
At UCA, Brian is a member of the Computer Science Club and was listed as a Presidential Scholar twice. He is a natural leader and is especially proud of his wife and seven children. After graduation, Brian plans to complete his MS in Computer Science and continue working at CG Infinity.