2019 CEIA CONFERENCE EXHIBITOR FACT SHEET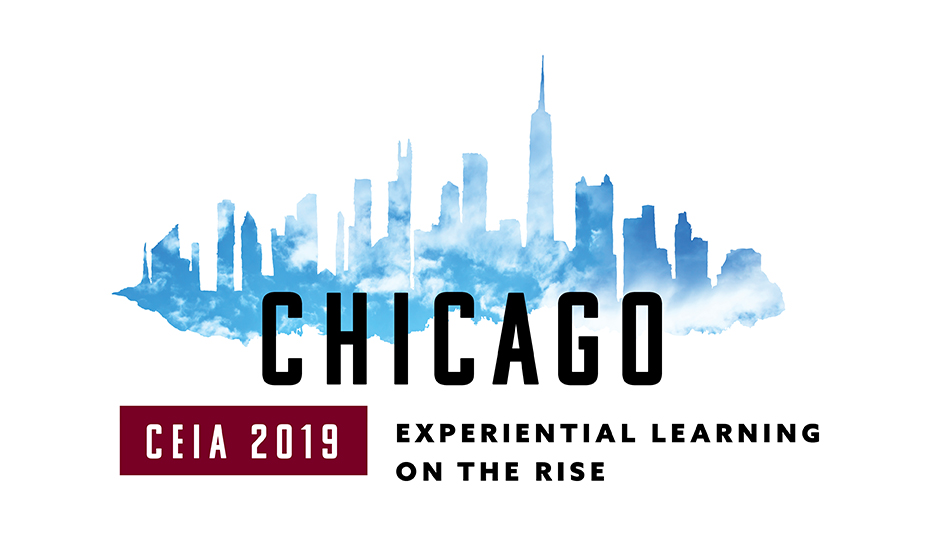 Exhibitor Fact Sheet
March 31 – April 2, 2019
Chicago, IL USA
To register click Here  Download Fact Sheet Here

Exhibitor's registration indicates agreement between the CEIA Conference Committee and those who engage in exhibit space at the CEIA annual conference regarding the following points:
EXHIBIT SPACE
Our exhibit space is a 6 ft. draped, banquet table.  You may bring your free-standing booth backdrop as long as it is no bigger than 8 ft. wide. Electricity and/or WIFI needs to be ordered from the hotel.
REGISTRATION
All people attending the conference, including exhibitor staff, must be registered. Exhibitor Registration includes one conference registration. For registering additional exhibitor staff, use the Conference Registration form on the website. Commercial material may be displayed only by registered exhibitors within the confines of their contracted booth space or by official conference presenters during their presentations.
EXHIBIT DATES, INCLUDING SET UP AND TEAR DOWN         
Exhibit Set-Up:                      Sunday, March 31, after 10:00 a.m.
Exhibits Open:                       Sunday, March 31, 12:00 noon – 6:00 p.m.
Monday, April 1, 8:00 a.m. – 5:00 p.m.
Tuesday, April 2, 8:00 a.m. – 3:00 p.m.
Exhibit Tear-Down:             Tuesday, April 2, after 3:00 p.m.
BOOTH ASSIGNMENTS
Booth space is not pre-assigned. Tables will be claimed by the exhibiting companies at the conference on a first-come, first served basis.
INSURANCE
The exhibitor understands that neither the Cooperative Education & Internship Association nor The Westin Chicago River North maintain insurance covering the Exhibitor's property and it is the sole responsibility of the Exhibitor to obtain such insurance.
SHIPPING COSTS AND RESPONSIBILITY
Shipping, receiving, set-up and break-down and return shipping of any company materials are the responsibility of each exhibitor.
POINT OF CONTACT FOR YOU
Our point of contact will be the person completing the main Exhibitors Registration form unless otherwise notified.
By registering as an Exhibitor and paying the fee, you are agreeing to the rules & guidelines set forth on this sheet.
QUESTIONS?  Contact CEIA: 513-793-2342 or info@ceiainc.org