2018 CEIA Award Recipients
Dean Herman Schneider Award – Educator
Dr. John Henderson – Wilberforce University & Cincinnati State College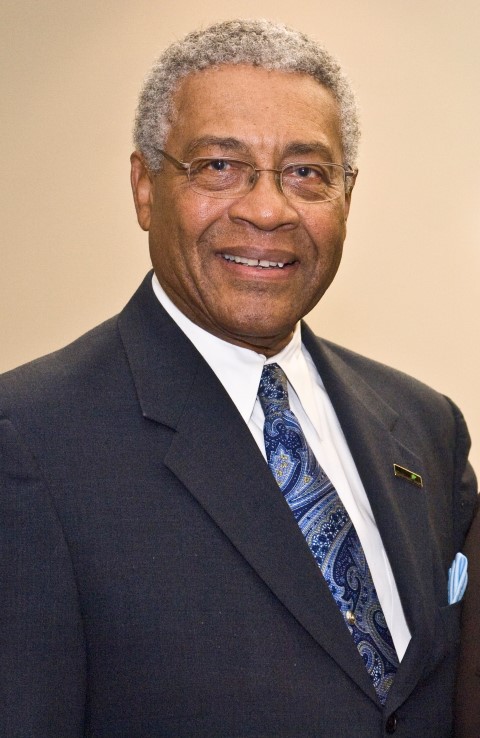 Dr. John L. Henderson has served in higher education for over four decades. He began his career in higher education at Xavier University in Cincinnati, OH where he served as Assistant Dean of Men, Assistant Dean of Students and Coordinator of University of Urban Affairs from 1968 to 1972. In these roles he assisted the University's efforts as it transitioned from an all male university to a co-ed institution. He had the responsibility of coordinating the university's efforts to strengthen its African-American Studies Program, enrollment and initiatives with the local communities adjoining the university.
He then joined the University of Cincinnati where he served from 1972 to 1976 as Dean for Student Development in a reorganized Student Affairs Model as the University of Cincinnati transitioned o a fully state supported institution in the Ohio System.
Dr. Henderson's career includes experience in both 4 year and 2 year institutions. In 1976, he left the University of Cincinnati to join Sinclair Community College in Dayton, Ohio. While serving as Vice President of Student Service at Sinclair, John's responsibilities included supporting all forms of experiential learning. After serving at Sinclair for 8 years, he assumed the role of Vice President for Institutional Development at Cincinnati Technical College (now Cincinnati State). In that capacity, John directly supported the cooperative education program by linking the deans and co-op coordinators with key members of the greater Cincinnati business and professional community. This greatly assisted in the development of job sites and facilitated graduate placement.
Perhaps of greatest significance, was the success he brought to Wilberforce University where he served as President for approximately 15 years. As president, he provided leadership and direct support for the only Historically Black College or (HBCU) having a mandatory cooperative education program. Wilberforce is one of the groundbreaking HBCU's to establish work integrated learning programs. A proud achievement during his tenure was the development of an international internship for Wilberforce students.
After retiring from Wilberforce University, John served as a Senior Associate in a national executive search firm until he was called in 2007 to return to Cincinnati State to serve as Interim President and served in that role for 3 years. He was instrumental in providing leadership over the largest two-year college co-op and internship program in the country. His passion for work integrated programs was never more evident than by the inspiration he provided the college. Dr. Henderson earned his bachelor's degree in Biology from Hampton University. He earned his M.Ed in Counseling and Guidance at the University of Cincinnati followed by an Ed.D in Counselor Education also from the University of Cincinnati.
John has served on the board of the National Commission for Cooperative Education and was a member of the Council of Presidents of the United Negro College Fund. He served on various community boards in both Dayton and Cincinnati, Ohio and has received numerous awards including "Keys to the City " by Cincinnati, Dayton and Springfield in Ohio and Louisville, Kentucky and Fresno, CA. National recognition has included selection to the Council of Presidents by the Association of Governing Boards (AGB) of Universities and Colleges and the U.S. President's Board of Advisors on Historically Black Colleges and Universities in 2001 by then President George H.W. Bush.
John has had the good fortune to be supported by his devoted wife, Theresa. They have three children, daughter Nina (Greg) and sons Dana (Kaoru) and Brent. John and Theresa are the proud grandparents of two teen-age grand daughters Jasime and Jaden.
---
Charles F. Kettering Award – Employer
Wayfair LLC

Allison Keavey , Associate Director, Talent Acquisition
Steph Oteri, Recruiting Associate

Wayfair LLC offers an extensive selection of home furnishings and décor across all styles and price points. The Wayfair family of sites includes:
Wayfair, an online destination for all things home
Joss & Main, where beautiful furniture and finds meet irresistible savings
AllModern, unbelievable prices on everything modern
DwellStudio, unexpected modern design for everyday life
Birch Lane, a collection of classic furnishings and timeless home décor
Wayfair generated $3.9 billion in net revenue for the twelve months ended June 30, 2017. Headquartered in Boston, Massachusetts with operations throughout North America and Europe, the company employs more than 6,000 people
Wayfair is a fun, young, and rapidly growing e-commerce company located in Boston's Back Bay. Over the past 10 years, we have hosted hundreds of Co-ops, many of whom returned to work full-time post-graduation. The Co-op experience at Wayfair takes you beyond the day-to-day responsibilities of your job through a robust program including VP seminars with various departments to learn about the business at large, a curriculum of over 100 courses (ranging from business to technical skills training) in our learning program "learn @ work," community service outings, monthly team outings, and many more perks.
---
Cooperative Education Student Achievement Award
Alison Walasinski – The Ohio State University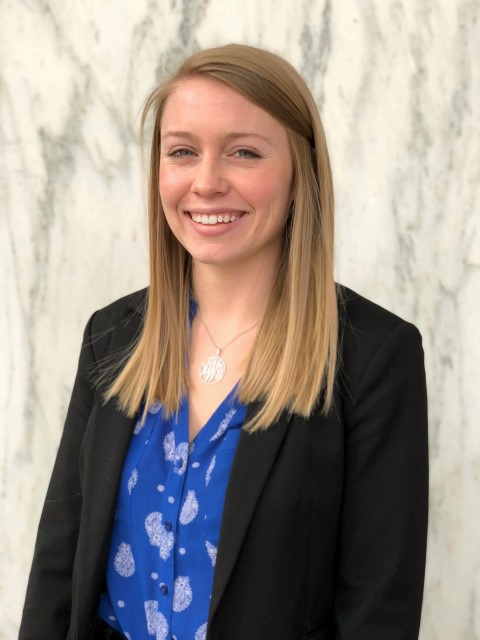 Alison Walasinski is a fourth-year honors undergraduate student at The Ohio State University studying Chemical Engineering. At Ohio State, she is involved as an undergraduate teaching assistant for a chemical engineering course where she holds office hours and help students understand how to evaluate a variety of separation processes including distillation, absorption, and membrane filtration. Alison is also a leader in Phi Sigma Rho, a sorority on campus for women in STEM and a leader in Engineering Ambassadors. The latter, is an organization where they give tours and host recruitment events for incoming engineering students in hopes of recruiting an exceptional and diverse class of engineers.
Professionally, Alison interned in summer 2015 with Parker Hannifin in the Engineered Materials Group where she worked on advanced polymer research in a Case Western Reserve laboratory as well as on Arduino electronics development for a new medical device. In spring and summer 2016, she was a co-op for The J.M. Smucker Company which not only reaffirmed her choice in degree but realigned her career path and passions beyond the classroom. In this role she worked as a coffee process research and development co-op where she explored the effects of various processing techniques to minimize production cost while maintaining and improving flavor. Alison returned to Smucker in spring and summer 2017 at the Sahale Snacks facility in Seattle, WA as an operations co-op where she led a project team working on optimizing operating procedures to reduce allergen cleaning time while maintaining proper cleaning quality. She also created a change management program in the plant meant to ensure all affected parties were aware of all plant changes. Alison will be returning to The J.M. Smucker Company this summer at their legacy production facility in Orrville, OH.
---
Academic Internship Student Achievement Award
Nicholas Peterson, University of Alabama in Huntsville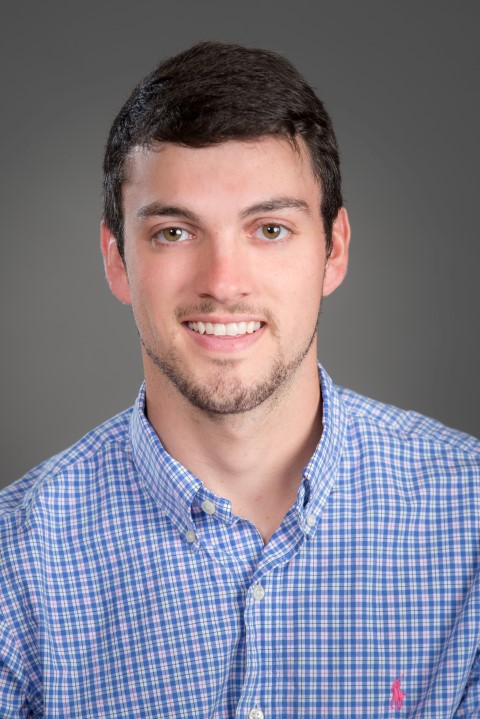 Nick Peterson began his college career in 2013 at the University of Alabama in Huntsville studying Mechanical Engineering while also being part of the Honors college with a 3.86 cumulative GPA. Over the past four and a half years Nick has taken part in 5 internships equaling up to close to two and a half years of full-time work experience once he finishes his term with his current internship. He has done internship work with Federal Mogul, Boeing, SpaceX, Walt Disney Imagineering, and Apple. His experiences with these companies have had a tremendous impact on his career and education. Not only has he been with five different companies, but each time he has been able to experience a different role within his respective field giving him a wide range of exposure and experience. Nick isn't the only beneficiary of these experiences; he has made big impacts within his internships being part of large projects and even having the opportunity to lead some entire projects from begging to end helping to further advance the companies goals.
Internships aren't the only interest and experience Nick has been able to obtain over his college career. He also designed and built an electric race car for the GreenPower competition held in the United Kingdom representing UAH as the first College from the United States to ever compete. This experience along with his work with school projects, such as being the team lead for his Senior Capstone project designing, building, and testing a Direct Metal Deposition Additive Manufacturing Printer, is what continues to drive his engineering growth.
During his undergrad experiences, Nick has been very involved within his university. He has played a major role in SGA, Lancers, Tau Beta Pi, ASME, Electric Vehicle Team, UAH Ultimate Frisbee Team, and Pi Kappa Alpha Fraternity. He has also served as a student tutor and has volunteered at a local Middle School teaching robotics for 6 years.
Nick Peterson
256-658-9354
nwp0001@uah.edu
---
Two-Year Program Student Achievement Award
Emily Hatsigeorgiou – Washtenaw Community College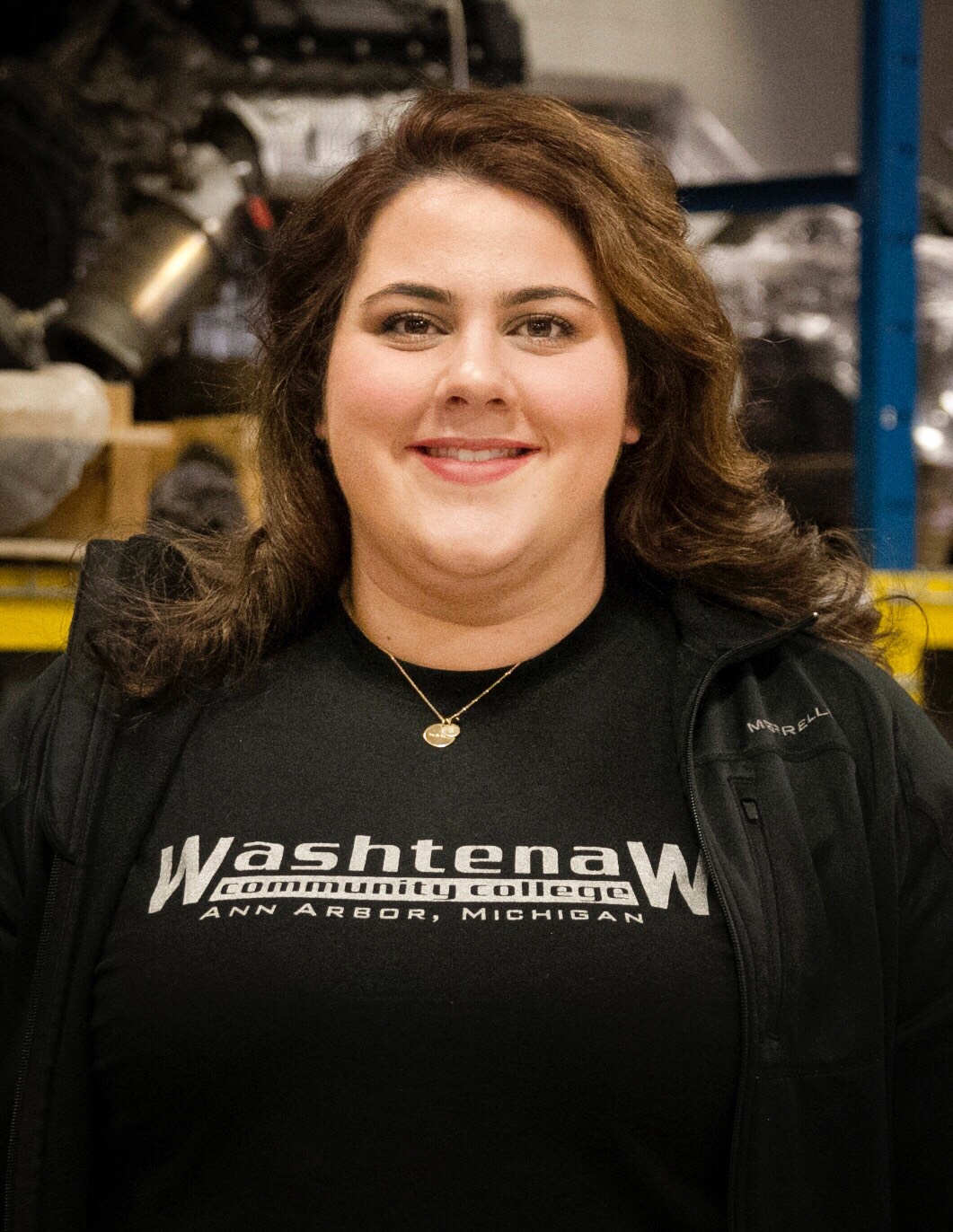 Emily Hatsigeorgiou is currently a student at Washtenaw Community College in Ann Arbor, MI. In May of 2018 she will graduate with her Associate degree in Automotive Service Technology and will be continuing her education with WCC in the fall, focusing on pre-engineering.
Last year, Emily completed a three month internship with General Motors at their Proving Grounds in Milford, MI. She worked in Vehicle Safety and Crashworthiness as a Hydraulic Sled Technician. Some of her responsibilities included preparing components for testing, operating sled software, and working with Engineers to interpret data. Emily also assisted with the research and implementation of a new process to help streamline the movement of materials. The experience she gained at GM has solidified her decision to move further with her education into Mechanical Engineering.
At the end of her internship, GM offered Emily a full time position which she will start in June of this year. On top of her busy schedule with school and work, she is a mother of two little boys named George and Joe. Emily credits her children with the motivation she uses to push herself to accomplish her goals and is excited to continue to make advances in her education and career.
---
Ralph W. Tyler Award
Erik Alanson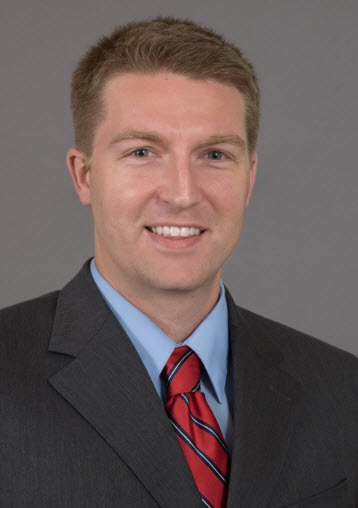 Erik Alanson serves as the Director of the Information Technology Co-op Program & Assistant Professor at the University of Cincinnati's Division of Experience-Based Learning & Career Education. Erik oversees over 400 IT co-op and practicum placements annually.
Prior to UC, Alanson served as the Assistant Director for Student Athlete Development at Xavier University. While at Xavier, Alanson oversaw all student athlete development programming including personal, academic, community service, and career development initiatives. In June of 2014 Alanson's career development program for student athletes won the National Association of Academic Advisors for Athletics (N4A) Model Practices Award for the top student athlete development program in the nation.
Alanson taught SPMG 141 (Issues Affecting Student Athletes) and PSYC 100 (Efficient Reading and Study Skills) at Xavier. He also advised a caseload of 150 students regarding academic curriculums, career and internship opportunities, and NCAA eligibility requirements.
Before coming to Xavier, Alanson worked at Miami University Middletown as an academic advisor for regional campus students. He also served as a career counselor and career development instructor at MUM.
Publications:
Alanson, E. & Robles, R. (2016). Using electronic portfolios to explore essential student learning outcomes in a professional development course. Asia-Pacific Journal of Cooperative Education. 17(4), 387 – 397.
Robles, R. & Alanson, E. (2016) ePortfolio implementation for career education. Journal of Research and Practice in College Teaching. 1(2), 1 – 12.
Alanson, E., & Robles, R. (2016). Electronic portfolio integration in a professional development course: A platform to explore essential student learning outcomes. World Association of Cooperative Education International Research Symposium Peer Reviewed Journal. (2) 1- 6.
Richard Robles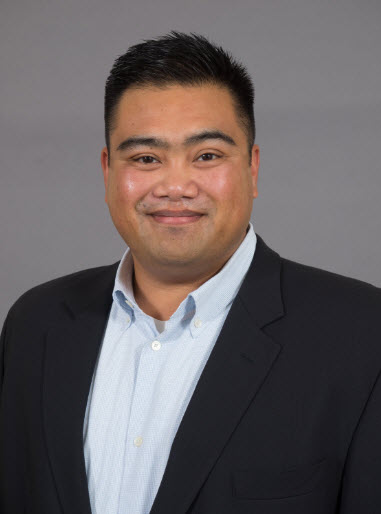 Rich Robles serves as Assistant Professor for Mechanical Engineering students in the Division of Experience-Based Learning & Career Education. He has most recently served as Assistant Director for Enrollment Management, Assessment & Technology for the University of Cincinnati Honors Program. With over 15 years of experience in higher education, Rich has considerable proficiencies in electronic portfolios, assessment, leadership development, college student development, and program management. Prior to working in the University Honors Program, Rich served as the Assistant Director and Interim Director for UC's Student Activities & Leadership Development office.
Publications:
Alanson, E.R., & Robles, R.A. (2016). Using electronic portfolios to explore essential student learning outcomes in a professional development course. Asia-Pacific Journal of Cooperative Education, 17(4), 387-397.
Robles, R.A., & Alanson, E.R. (2016). ePortfolio implementation for Career Education. Journal for Research and Practice in College Teaching, 1(2), 1-12.
Benander, R., Brawn, D., Rafaei, B., & Robles, R. (2016). Editorial: A pointillist portrait of eportfolio implementation at one university. Journal for Research and Practice in College Teaching, 1(2), 1-7.
Alanson, E.R., & Robles, R.A. (2016). Electronic portfolio integration in a professional development course: A platform to explore essential student learning outcomes. In K.E. Zegwaard, M. Ford, & N. McRae (Eds.), Refereed Proceedings of the 2nd International Research Symposium on Cooperative and Work-Integrated Education. Paper presented at the World Association for Cooperative Education, Victoria, BC, Canada (pp. 1-6). Hamilton, New Zealand: University of Waikato.
Benander, R., Robles, R.A., Brawn, D.L., & Refaei, B. (2016). Assessment without standardization: Can general education competencies be assessed from eportfolios across the university? Journal for Research & Practice in College Teaching, 1(1), 1-10.
---
James W. Wilson Award
Dr. Tracey Bowen – University of Toronto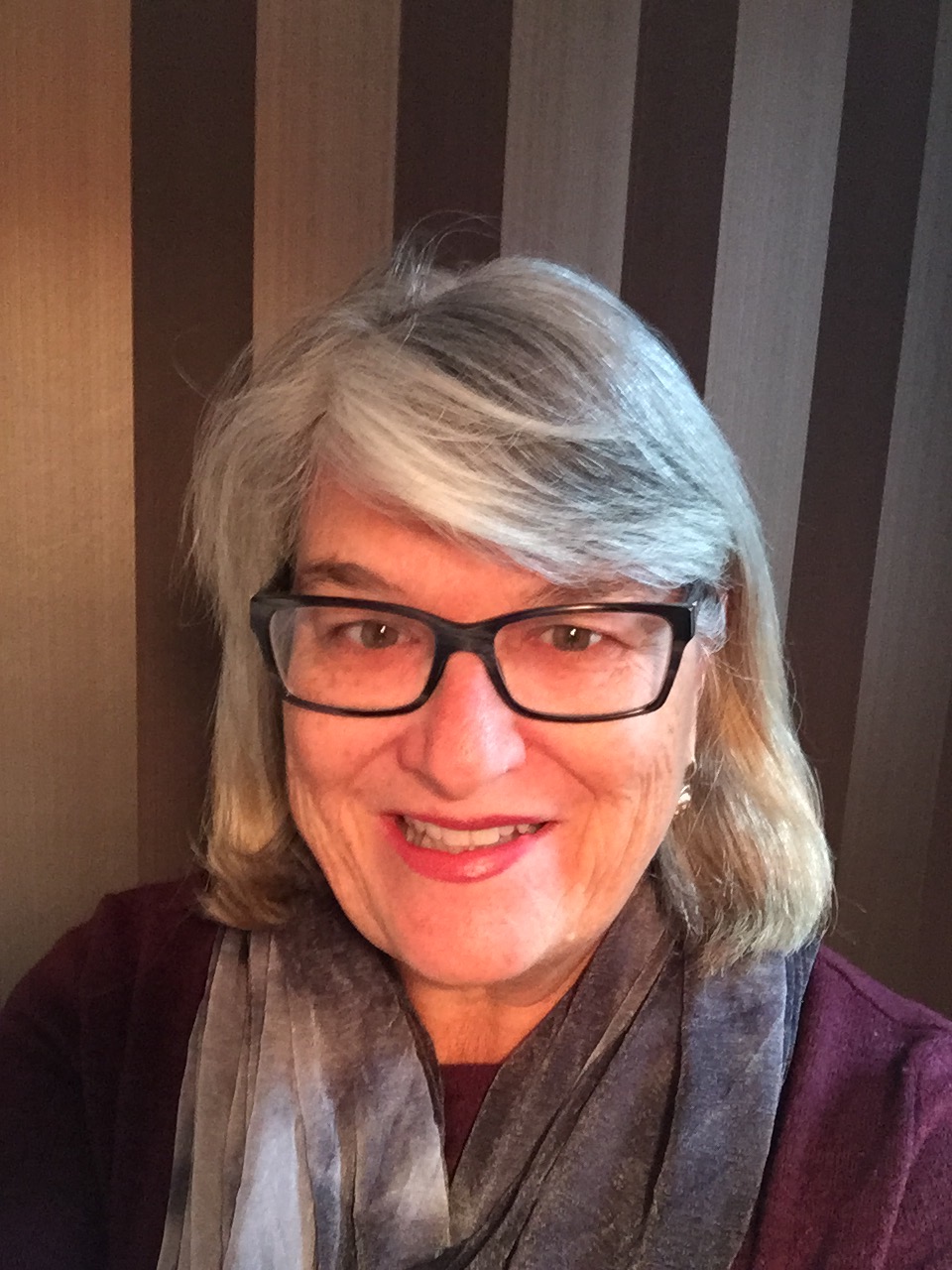 Dr. Tracey Bowen is an Assistant Professor Teaching Stream in the Institute of Communications, Culture, Information and Technology (ICCIT) at the University of Toronto Mississauga. Her research focuses on visual communications and also work-integrated learning, particularly in terms of globalization and the new work world. Her work has been published in Studies in Higher Education, Teaching in Higher Education, Higher Education Research and Development, Asia Pacific Journal of Cooperative Education, and Education for Information. She also co-edited Work-integrated Learning in the 21stCentury; Global Perspectives on the Future with Dr. Maureen Drysdale published by Emerald Press in 2017. Bowen's research focuses on examining the transition space between academic life and industry contexts in terms of the personal, professional, and intellectual shifts students' experience. Her work has also examined how students articulate the challenges they experience through critical reflective writing. She is a member of the World Association for Cooperative and Work-Integrated Education (WACE) Assessment Institute, the WACE International Research Group, and sits on the Vice-Provost's advisory committee for Experiential Learning at the University of Toronto.
---
Best Practice Current Award Recipients
The Ohio State University Engineering Career Services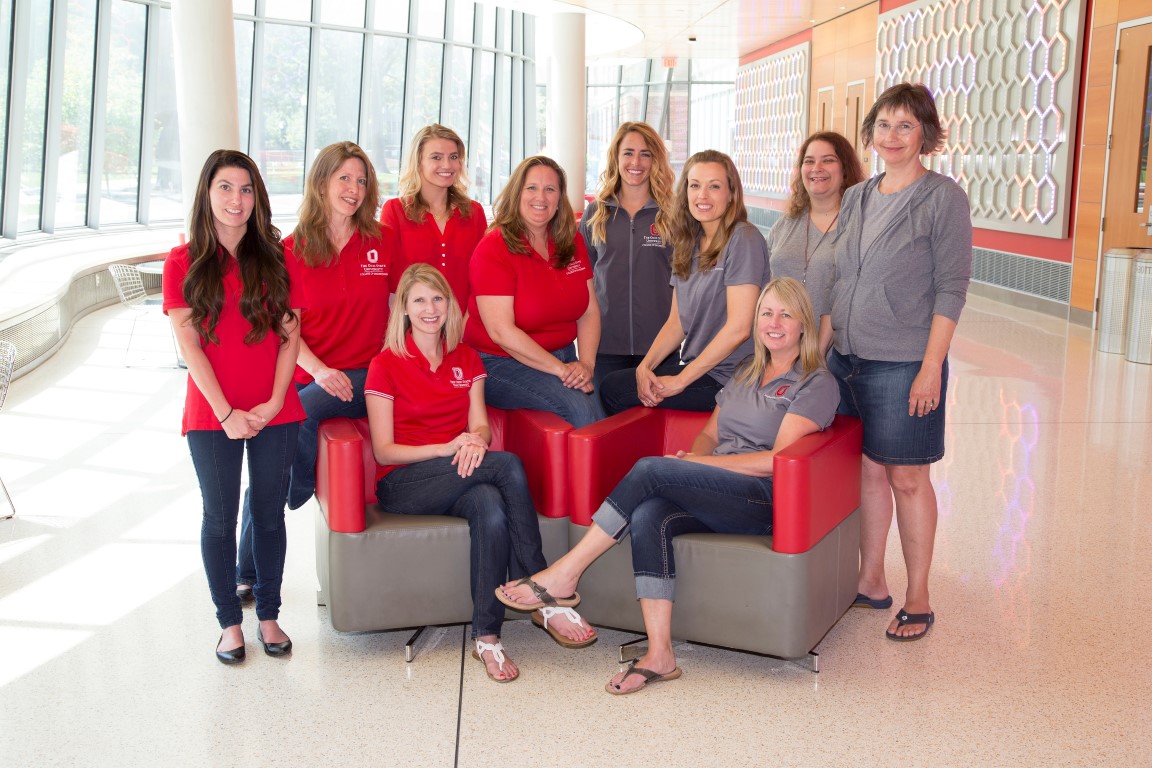 Engineering Career Services (ECS) is the primary resource connecting Ohio State engineering students and employers. In 2017, Ohio State's College of Engineering totaled over 8500 undergraduate students and 2000 graduate students, with 78% of students registering to use ECS services. ECS serves the following populations: students seeking opportunities for engineering cooperative education and internship experience prior to graduation, students seeking postgraduate career opportunities up to one year after completing BS, MS or PhD degrees, and employers hiring these candidates. The office mission is to provide students and employers with guidance and opportunities to connect as well as empowering students to attain lifelong career management and employment goals.