2020 CEIA Award Recipients
Dean Herman Schneider Award – Educator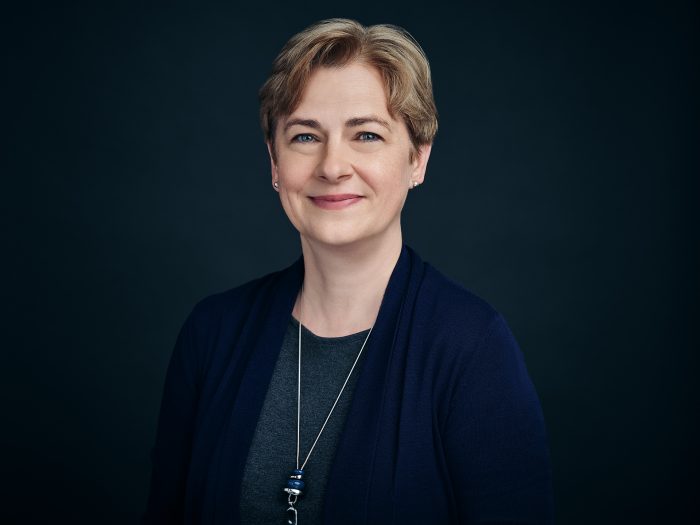 Norah McRae, PhD, is Associate Provost, Co-operative and Experiential Education at the University of Waterloo. Her involvement in co-operative and work-integrated education spans more than twenty years, over which time she has led strategic program development and research on student engagement, community-engaged learning and intercultural competency development.
In 2017, she was awarded the Donald McLaren Jr. Academic Award from the World Association for professional achievement in co-operative and work integrated education. In 2016, she was awarded the Albert S. Barber award from the Canadian Association for Co-operative Education (CAFCE) for outstanding contributions to the field of co-operative education in Canada and was co-recipient for the BCCIE Award for Outstanding Program in International Education.
Her doctoral research examined conditions that enabled transformative learning during work-integrated education and led to the development of a preliminary theoretical model for learning during work-integrated education. Norah has been published in the International Handbook for Co-operative and Work-Integrated Education, the Asia-Pacific Journal for Co-operative Education, CEIA Journal and The World is my Classroom: International Learning and Canadian Higher Education.
She is a faculty member for the WACE Planning Institute for Global and Experiential Education and the WACE Assessment Institute. Norah has served as President of the Canadian Association for Co-operative Education and is an Executive member of the World Association for Co-operative and Work-integrated Education Board of Directors.
---
Charles F. Kettering Award – Employer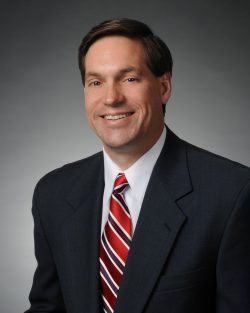 Mark Yoss is a Principal at Lockheed Martin Space. Mark represents the Production organization on all new business pursuits, make or buy decisions and research and development for advanced manufacturing technologies. His position requires collaboration across the entire Space enterprise of 18,000 employees nationwide and the corporation of over 100,000 employees worldwide. Throughout his thirty-five year career, Mark has been passionate about continuous improvement. He was first certified as a Lean Six Sigma Green Belt in 2001 and is now a Master Black Belt. Mark is the Lockheed Martin focus school advisor to Metropolitan State University of Denver serving on their Aerospace and Engineering Sciences Industry Advisory board and coordinates the highly successful workforce co-op program. Mark graduated from Illinois State University in 1983 with a Bachelors of Science in Industrial Technology. Mark is a published author and occasional presenter at Aerospace Manufacturing Industry conferences and symposiums. Mark is an active company and community volunteer, donating 100 plus hours a year for Science, Technology, Engineering and Math education in grades K-12.  For the past twenty years, he has sponsored "Space Day" at local elementary schools with the intent of inspiring students to continue the stellar work of today's space explorers.
---
The Cooperative Education Student Achievement Award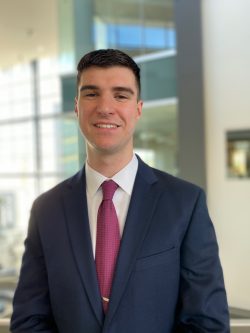 Alex Wilson is a Senior at La Salle University pursuing a B.S. in Business Systems & Analytics and Finance. Alex has been recognized seven times for Academic Excellence by being named to the Dean's List every semester of his undergraduate studies. He has challenged himself in two highly selective academic programs at La Salle –the University Honors Program and the Business Scholars Co-op Program.
Alex has completed three co-op experiences during his time at La Salle University. His first two co-op roles were with SAP America as a Value Assurance Delivery Associate, and as an Analytics Cloud Presales Associate. He was responsible for technical systems implementation presentations and building Dashboards for C-Level financial analysis and decision making.
His co-op education continued with DePuy Synthes, a Johnson and Johnson Company, from January 2019 until August 2019. As a Credit and Returns Project Coordinator, he reconciled $700,000 in account discrepancies using process improvements. Through managing error reports, he increased team compliance to nearly 100%. Working with upper management, Alex created a monthly team performance dashboard to directly improve customer engagement efficiency.
Expanding his impact, Alex developed a pricing tool for the Inventory Exchange Team to automate pricing adjustments and inventory tracking. His tool shaved a four-hour process down to less than 15 minutes, with an annual dollar savings valued at over $15,000. Through his efforts, he achieved his Six Sigma Yellow Belt Certification, eventually mentoring 5 other Co Ops and 3 full-time associates to their certification as well. During his time with DePuy Synthes, he received five Encore Awards. He is excited to return to Johnson and Johnson full time in their Finance Leadership Development Program in June 2020.
Beyond these experiences, Alex serves as La Salle's Analytics Club President, is participating in the Templeton Business Ethics Case Competition, and is serving in his sixth year as a volunteer firefighter.
---
The Internship Student Achievement Award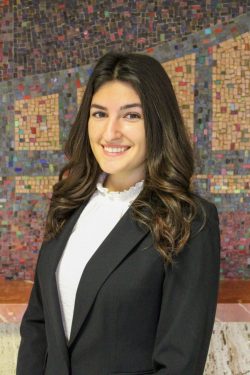 Kalliope Zembillas is a fourth-year undergraduate student at Youngstown State University. She is majoring in Chemical Engineering and minoring in Mathematics. During the winter of 2019, she interned with Simon Roofing, a commercial roofing company. Kalliope worked in the research and development laboratory, where she was responsible for supporting application testing of architectural coating with emphasis on coating batch mixing and testing, as well as quality control testing. One of her main projects included the research of rheology modifiers, and how they affect water-based coatings. Kalliope returned to Simon Roofing for an internship in the fall of 2019, and this time she worked in the manufacturing facility instead of the R&D lab. In her role of process engineering intern, she optimized processes to decrease waste, and also worked closely with operators to develop detailed written process and troubleshooting manuals.
While Kalliope was interning with Simon Roofing in the winter of 2019, she also worked for Youngstown State University as an undergraduate research assistant. The research grant was awarded to Kalliope and two other students by NASA-OSGC. The goal was to develop continuous fiber reinforced composites using a 3D printer. Kalliope worked with a team to create and test different thermoplastic composites reinforced with aramid fibers.
During the summer of 2019, Kalliope visited the island of Kalymnos, Greece where she worked at ARGO S.A. a Greek oil and petroleum company. There, she assisted with organizing, processing, and recording daily orders for diesel and marine gas oil.
At Youngstown State University, Kalliope is a member of the American Institute of Chemical Engineers and has made multiple appearances on the Dean's List. She received first place in an engineering competition for OH WOW! Children's Museum. Kalliope worked in a team to create an interactive exhibit pertaining to an engineering discipline. After graduation, Kalliope plans on attending graduate school before pursuing a career as a process engineer.
---
The Peggy Jarvie, University of Waterloo, International Work Experience Award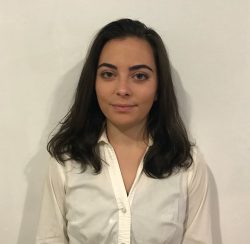 Mariah Menanno is a senior at Drexel University majoring in Public Health with minors in Global Studies and Asian Studies. For her co-op, she worked in Phnom Penh, Cambodia, where she was based in a clinic. From her preceptor, she learned about the healthcare system in Cambodia and clinical care for both acute conditions such as typhoid and dengue as well as chronic conditions such as diabetes and hypertension. After several weeks in the country, Mariah began researching and meeting with community partners independently including Institute Pasteur du Cambodge and the United States Naval Medical Research Unit. Her research culminated in a report titled The State of Antibiotic Resistance in Cambodia that focused on the social, economic, and political factors leading to the current level of antibiotic resistance in the country. She also created a visual pamphlet to be translated into Khmer that explained antibiotic resistance in simple terms. The goal of this pamphlet was to educate patients and the general public about actions they could take to avoid contributing to antibiotic resistance within their community. Previously, Mariah has worked with the international organization World Vision in Lesotho, Southern Africa to determine the burden of diarrheal disease related to El Niño drought. Through her time in Cambodia and Lesotho, Mariah learned the importance of listening to others and tailoring health initiatives and interventions to the culture of the specific area. Mariah has a passion for the application of public health on a global scale and hopes to continue working on issues related to infectious disease in the future.
---
The Two-Year College Student Achievement Award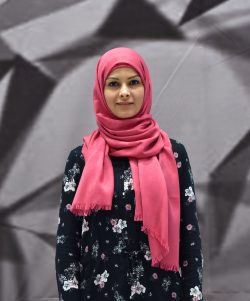 Hello, everyone. My name is Baydaa Hasan I am a mother of 8-year-old boy. I came to America as an immigrant with my husband and my son in 2014 and it was the best thing that ever happened to us. I started taking English language classes at College of Lake County CLC. I was my teacher's favorite student, they saw something in me that I didn't see, they saw how ambitious and focused a student I am, so they encouraged me and supported me to start college after finishing my ESL classes.
Starting college at CLC, I was always passionate about computer science, so I decided to pursue an associate degree in Web Programing.  It was a great experience for me and I was lucky to be a student at such a great college like CLC.  I received attention and support from my teachers which helped me to keep going and do my best.  I got straight A's in all of my classes and was on the honor list for achievement every semester.
After I received an internship at a very great company called Packaging Corporation of America "PCA" in my last year of college, I was selected as an Intern of the year. This was a great opportunity for me to work in such a great place with very knowledgeable people.  They gave me all the training I needed and they gave me a chance to explore different aspects of technology.
Now I am working at PCA after my graduation in Fall/2019. Finally, I'd like to thank all of the great people who guided and supported me during my educational journey. I would also like to thank you for selecting me for this award, I am so honored and thankful to all of you!
---
Ralph W. Tyler Award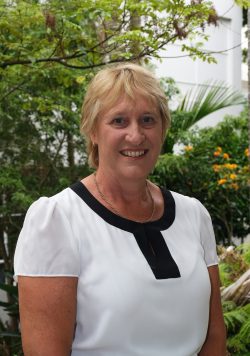 Dr. Jenny Fleming is Academic Manager, Head of Academic Partnerships and a Senior Lecturer in the School of Sport and Recreation at Auckland University of Technology (AUT), New Zealand. Her teaching is in cooperative education and work-integrated learning (WIL) and she chairs the AUT steering group for WIL. She is the current President of the New Zealand Association for Cooperative Education (NZACE), and is on the Universities NZ Work-integrated Learning Advisory committee. She is also on the Board for the World Association for Cooperative Education (WACE) and the Executive committee for the WACE International Research Committee.  Her research in cooperative education and WIL has examined and challenged current practices, proposed new theoretical frameworks and applied existing theory to understand and improve practice. National and international research collaborations have enabled her to undertake cross disciplinary research projects that have relevance to students, universities and industry stakeholders, globally.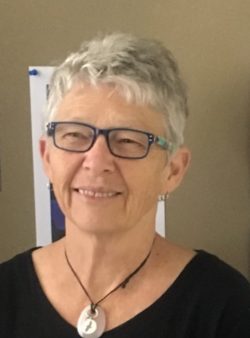 Dr. Kathryn McLachlan comes from an extremely strong background in the community development sector, particularly in regional settings, as a Practitioner, Educator and Researcher. She is passionate, pragmatic, and articulate in communicating ideas and concepts to a diversity of stakeholders. For the past six years Kath has worked as the Academic Director of PACE (Professional & Community Engagement) in the Faculty of Human Sciences at Macquarie University. Kath has been responsible for the successful development, implementation and scalability of the Macquarie's Work Integrated Learning Program, PACE (Professional and Community Engagement) in the faculty, over that time. Kath has taught, researched and engaged in reflective processes, as a critical aspect of learning and teaching, and professional practice, as a way of engaging students in professional skills development. She has worked collegially to develop and refine a suite of resources for students, to assist them in applying skills and knowledge in practice, in diverse contexts, to increase their workplace competencies.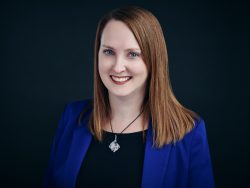 Dr. Judene Pretti is the Director of the Waterloo Centre for the Advancement of Co-operative Education (WatCACE). Her leadership of WatCACE involves oversight and contributions toward research projects as well as developing strong partnerships with key stakeholders at Waterloo and in the national and international co-op and work-integrated communities. Those partnerships enable WatCACE to identify priority areas for research and to disseminate research findings. She is currently leading the development of an online national work-integrated learning resource hub for CEWIL Canada and conducting research on how youth contribute toward organizational innovation through work-integrated learning experiences. She is an Associate Editor for the International Journal of Work-Integrated Learning and the Executive Chair of the WACE International Research Community.
---
James W. Wilson Award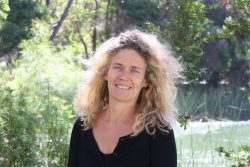 Denise Jackson is an Associate Professor and the Director of Work-Integrated Learning (WIL) in the School of Business and Law at Edith Cowan University, Western Australia. Denise has received a number of research and teaching and learning awards, most recently a national Citation for Outstanding Contribution to Student Learning. She sits on the National Board and is the State Chair WA for the Australian Collaborative Education Network, the professional association for WIL in Australia.
Denise has researched and published extensively in the areas of WIL, graduate employment and underemployment, transition from university to the workplace, career self-management, and professional identity development. Denise has facilitated in Human Resource Management, WIL and in dedicated employability programs in the tertiary sector for a number of years, both in Australia and the UK. Prior to this, she worked in Human Resources in the UK financial and manufacturing sectors before establishing her own business in the tourism industry in Southern Africa.
---
Best Practice Current Award Recipients
FSUshadow – Florida State Career Center

FSUshadow connects students with employers, community partners, alumni and friends of the university for one-day job shadowing opportunities to provide exposure to a wide variety of career fields and industries. Run during academic breaks, FSUshadow secures hosts nationwide so that students are able to explore locations and areas of interest. FSUshadow provides all FSU undergraduate and graduate level students the unique opportunity to see professional competencies in practice, and has resulted in students receiving part-time, internship and full-time offers from their participation in the program.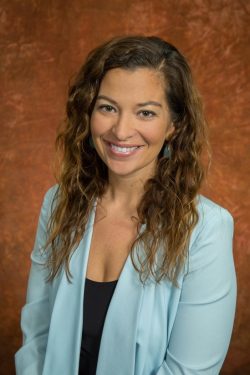 Geneva Scott serves as the Senior Assistant Director for Experiential Learning within the Florida State University Career Center. In her role, Geneva manages the one-day job shadow program, FSUshadow, and the center's mentoring program, ProfessioNole Mentors. Both programs provide opportunities for all students, regardless of background, to connect with professionals in their field of interest.  A native of  San Diego, Geneva completed her undergraduate degree at UC Santa Barbara and received her master's degree in Education Leadership from Point Loma Nazarene University.