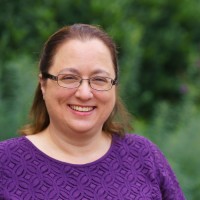 Tina Mello (she/her/hers)
Cooperative Education Faculty, Biology, Northeastern University
Save this introvert from working at home.
I have always known that working from home was not for me, even before the current pandemic sent me off-campus for what feels like a never-ending stretch of time (I already know I'm working remotely through the fall at least). That has some surprised some people, because I am distinctly introverted, and they thought I would be delighted, especially since it also saves me a lengthy commute to campus.
It's not like being an introvert means I don't ever want to be around people. After all, I went into higher ed because I WANTED to work with college students. As a first-generation college student who benefitted significantly from my relationships with my own advisors, getting to know and advising students on their combined professional/academic journey was my motivation for doing what I do. My current role as a co-op advisor at Northeastern fulfills me because I continuously work with the same students over several years, building relationships and getting to know them – their dreams, their skills, their doubts. It's the depth of those ongoing, one-to-one relationships that engages the introvert in me.
It's true that large group gatherings, especially one-time-only events where it's large and noisy, can over-stimulate and overwhelm me. When I got to CEIA in Chicago last year, I made a beeline for Northeastern colleagues (honestly, sometimes that's the only time I see some of them, but that's a conversation for a different post), to try to "ground" me. And I occasionally dashed off to my hotel room or the lounge for a moment of solitude.
But there's a HUGE difference between a national conference, and sitting in my house day after day, ALONE (my husband is a restaurant manager and has been going to work this whole time.) Ok, not entirely alone – my husband's loud, cantankerous Amazon parrot, is here with me. But, she's not much for conversation, she chews on the woodwork if I let her out of her cage, and she expresses her displeasure at being ignored by screaming vociferously whenever I'm on any kind of call, absolutely stunning my colleagues (apparently, they thought I was exaggerating about her noise level – and now they are taking bets on which of us makes it through this quarantine.)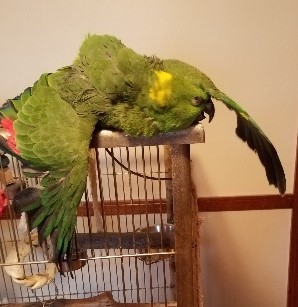 These frequent Zoom/Teams meetings are for the birds (pun intended), too. Four months into working from home, with at least another five to go, and I am struggling with Zoom fatigue, like so many. I am sick of staring at this computer screen. And I really miss the organic conversations and brainstorming that stems from just popping into someone's office when they have a moment, or bouncing an idea off them when you bump into them at the microwave.
I'm not going to call someone out of nowhere, that's rude. They have their own responsibilities and commitments at home, and I don't want to interrupt them, so everything gets scheduled. You can still have good conversations, but it's limited, and not as free-flowing. I have started asking for some conversations to be over the phone rather than Zoom, just to give myself screen breaks. And there are still only so many meetings I can take in one day.
In the interest of my own sanity, and to practice what I preach to my students about networking and keeping in touch with people, I have started scheduling one-to-one "virtual coffees" with peers (and one of them has even come to visit me, from a safe distance! If it wasn't for COVID, I would have hugged her.)  It has surprised them, because it's not something I typically do, but everyone has been very receptive.
I know there are plenty of people, introvert and extrovert alike, who are loving working from home. And they don't necessarily want to be nagged by their coworkers during this uncertain time. But maybe, just maybe, every once in a while, you could check in on the introverts. Just start with text or email first.
Categorized in: News & Announcements
This post was written by CEIA Inc