CEIA Remembers Dr. Harry Heinemann (1933 - 2022)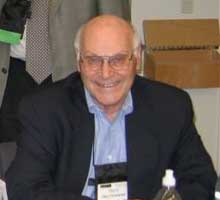 It is with sadness that we share the passing of a true "pioneer" and a giant in the field of cooperative education, Dr. Harry Heinemann. While Professor and Dean of Cooperative Education at LaGuardia Community College, Harry developed and implemented an exemplary and academically integrated model of Cooperative Education for all its students. But Harry's contributions to co-op as a strategy and practice extended nationally and internationally.
Upon his passing Chris Pratt and Jim Varty reached out to several of Harry's colleagues and good friends asking them to share their recollections of Harry's leadership in the cooperative education movement and their friendship with him.  Read more.
Congratulations 2022 Academy Particpants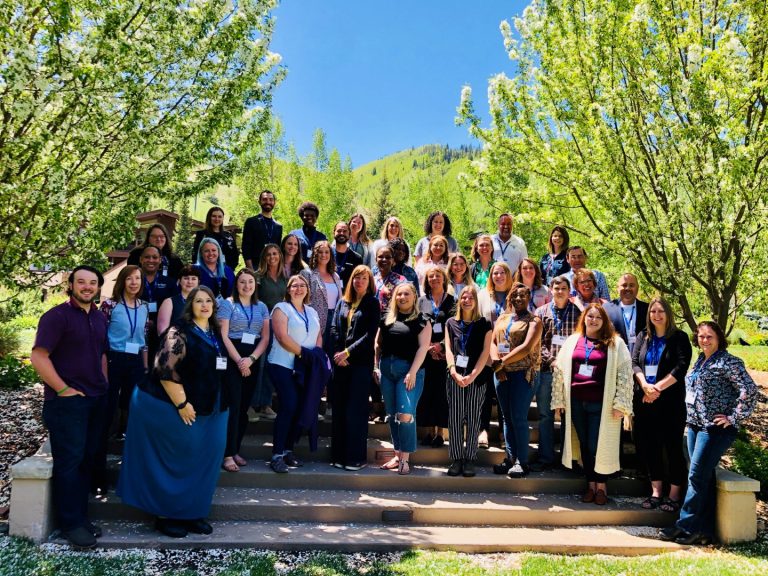 During the first week of June, we convened our 21st CEIA Academy in Vail, Colorado.  We welcome the new Academy Alumni to the distinguished group of colleagues from across the country that have completed CEIA's Academy Training.  As one participant noted,
"I was so grateful last week to have attended #CEIAAcademy2022 in Vail, CO with a cohort of amazing career services colleagues across North America. Being so new in my role of employer engagement, I gleaned great information that I can't wait to consider and incorporate in the work I do supporting students. Cheers to new connections and lifelong learning!"
As evidenced by the comment, a number of individuals were not only new to CEIA, but also the space of co-ops and internships.  We hope the Academy served as a positive start to their new roles.
Special thanks to our CEIA Executive Committee, Executive Director Peggy Harrier, Vice President of Professional Development Tracey Lord, and Region 6 Vice President Meghan Stidd for sharing their expertise.
If you are an Academy/NAWIL Alumnus, please watch for future events to celebrate and recognize achievements. 
Mark Your Calendars for the Annual Conference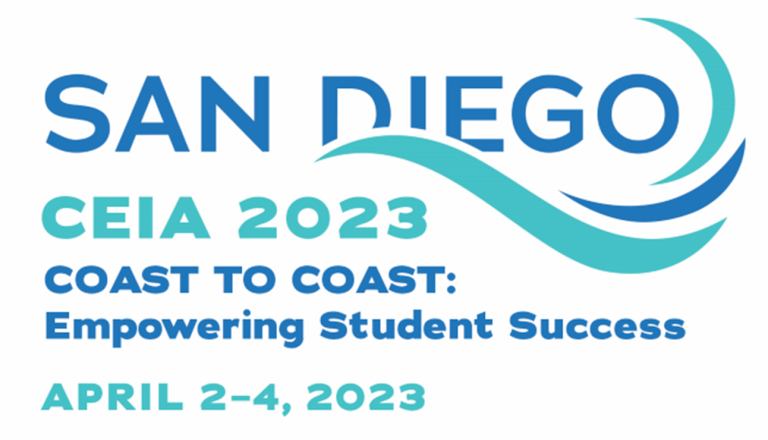 Mark your calendars to join us April 2-4, 2023, for our annual conference.  Plans are underway as we celebrate CEIA's anniversary in beautiful San Diego, CA.  Stay tuned for more information on the call for program submissions and featured speakers.
Help us celebrate our 60th anniversary!
We are searching for photos from past conferences and our leaders to showcase our history.  Whether its photos from banquets, conference programs, or from leadership meetings, please send your photos to Rich Robles at rich@ceiainc.org.  Please include the following information:
Names of individuals in the photo
When the photo was taken
Where the photo was taken
We plan to celebrate each decade leading up to our annual conference in our marketing and on displays during the conference.
Check out the careers page on the website for job openings in the field of work-integrated learning and career education.  The following positions are currently posted on the website:
Assistant Director of Internship Programs, New College of Florida
Assistant Professor, Educator, University of Cincinnati
Assistant Director of Career & Civic Engagement, Susquehanna University (PA)
If you have job opportunities and would like to share them on our website please email the details to info@ceiainc.org – be sure to include a link to the job, as well as a brief description.
Categorized in: News Briefs
This post was written by rich@ceiainc.org